It could be worse. At least you're not responsible for any of these. Well, you're most likely not responsible.
This one. If you notice the stairs are circular stairs. Having lived in a house with those, yeah, you might look like that falling down them…Especially in the middle of the night. In the dark.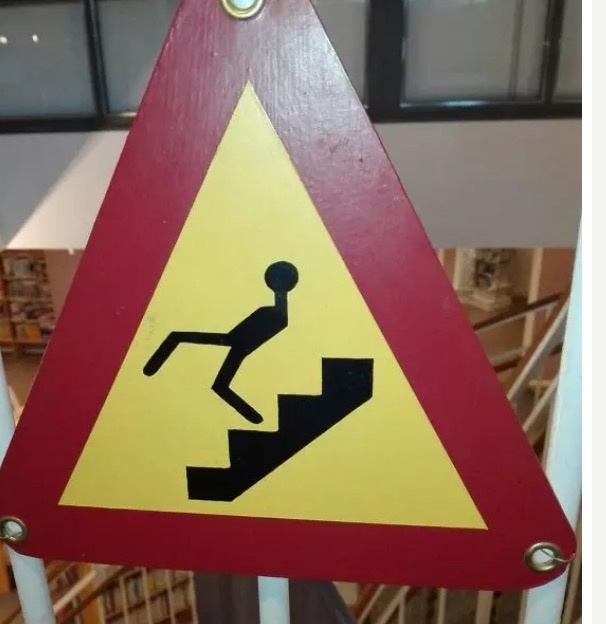 Those are great. Gave me quite a giggle.
I thought that stair sign was for the Ministry of Silly Walks for a second