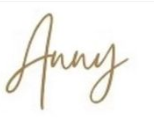 Hi, who can help me find this font, thanks
Chanilly regular is close but not a match.
Would almost be the font good enough?
i need to recreate the text
@RedKittieKat I've always been impressed with your font identification abilities. I'm jealous of it actually.
Wow! That's amazing, thanks a lot.
Glad to help