Once a logo is done how do you save them and present them?
Personally, I would save as a
.ai or .svg file for delivery
.png for presentation
mock up samples in jpeg
In order to present your logo I would look into logo design process books by other designers. Get ideas on what to present from there. There are lots of areas that need to be covered
your process in designing the logo, moodboards, how you came up with the concept, testing and iterations, explanations on the various aspects of the logo and how they apply to the brand and the audience, research ect
also there are technical considerations that you should put into your presentation such as clear space(the space around the logo which content shouldn't encroach on, how your logo should be placed on various mediums, monochromatic versions, color versions, minimum size your logo should be ect
I save an Illustrator file, PNG for web in several sizes, JPEG for Word / Facebook / Twitter etc. Often a PDF and a PSD file if the client asks for it. I make a colour version, a greyscale version, an all black version and a white version (not the JPEG). Until they pay all they get from me is a printout.
Payment in full decides the ownership.
I have done few logo designing work for my clients. I give them:
PNG

JPG

PDF

Source File (.ai, .psd)
I have got positive reviews from them, no problems at all with the formats I gave them.
When I'm done designing a logo and the client approved for final, I use a plugin called "Logo Package Express". It is a paid plugin for illustrator. It cost around $50 for a lifetime usage.
I can tell you from experience it saves so much time and effort when it comes to exporting and delivering the logo to your client.

You can export your logo in a variety of different file types in seconds. I bought this product on black Friday they had 30% off. It's worth every penny.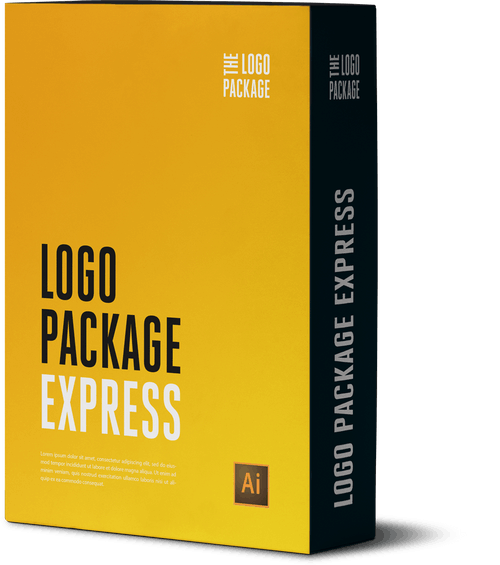 I have no affiliation with them. Only on my personal experience.
Check it out here:

I use it to and I've come to know Michael, the creator. It's a great product and saves tons of time.
Hello there

I'm Michael, the creator of Logo Package Express. If anyone has any questions about how it works, I'm happy to answer them.
As far as saving logos goes, you should definitely be able to export out logo files from whatever design software you used. At the bare minimum the client needs their logo in a web format and in a print format.
PNG is your best bet for the web because it will have a transparent background and can be put over an image or solid color without a white background.
PDF is your best bet for print. Anyone can open it and look at it and almost all printers accept this file format.
Your web logo needs to be in the RGB color space and your print file needs to be CMYK or Pantone.
You may additionally consider giving your client and all black and an all white version of the logo as well.
As far as presenting logos, I recommend mocking up the logo in contexts that the client is likely to see their logo in. For example, if they are going to put their logo on their website and their business card, mock up the logo photorealistically in those places to help it feel more real to the client.
Gonna add to this a bit regarding logo formats.
PDF is only fine if you do it right.
A .ai file will place a little more natively than a PDF logo.
Discuss with your printer regarding spot Pantone vs CMYK and understand how each process will print those colors. I do wide format, I'd rather have the actual Pantone number than a CMYK conversion even though I print with CMYKcm inks. The profiling for each media is (usually) better than the CMYK conversion.
I haven't seen it mentioned yet, but please just avoid the .eps format. I don't care what the stock companies do, I don't care that it's still available, you can really crap up a logo file using the .eps format especially if any transparency effect is used in the logo (you shouldn't use trans effects, but designers can't help themselves.)
As far as mockups go, wellllll…just make sure you don't show the client something that isn't feasible. For instance, a business card where you have no idea what the card stock is or how to produce that really cool deep embossed look with burnt edges (or whatever.) Or that neon tube sign on the brick wall…Yeah…Some of those stock template mock ups are really deep rabbit holes when it comes to real life.
When I was still working I would only make the presentation in JPEG form with no more than three designs. Once the client made his choice, only then would I create the entire package of files. Presenting this way had two advantages for me (1) it saved a lot of useless work upfront and (2) it kept my client honest, since he could not do much with a low to medium resolution JPEG file as a logo. The AI, EPS, PDF, etc. files are the "money" files and I would never give these up until the client fully signed off on the project.