Hi all, I am new to the forum.
Browsing for inspiration I came across this very interesting color effect: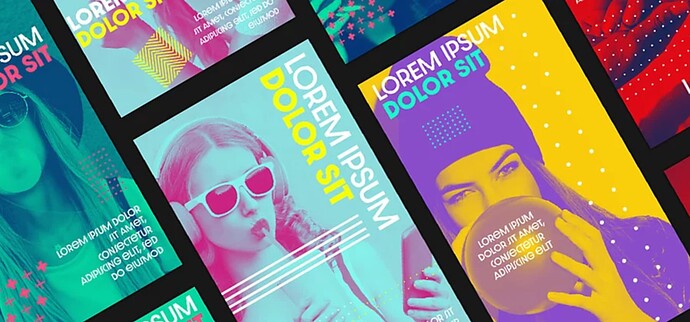 I am amazed by how these specific colors seem to exactly match and work so well together, to create these stunningly vibrant designs. I think that if you just slightly tweaked the color values of any of these colors, the overall design might totally not work anymore, because the very specific color harmony is what makes these great designs.
I have tried to create this kind of effect with a larger palet of different vibrant colors, but unfortunately I didn't quite succeed to achieve this.
Is this maybe some generally used type of color scheme? Is there some method or rule behind how to create these specific kind of very harmoniously matching vibrant, lively color combinations?
Curious to know if someone could share ideas or articles / resources on this?
Image is from the Adobe website on transparent overlays