Hi,
I'm trying to figure out what technique to use to get this effect. I know how to paste an image "into" a shape in InDesign. But that puts the whole image inside the circle. I want the head to protrude from the top the top. That means I have to crop the bottom of a square photo to the shape of the circle. How do you do this?
I have very basic Photoshop and Illustrator skills. Much better at InDesign but I'm not sure if it can be done in that app.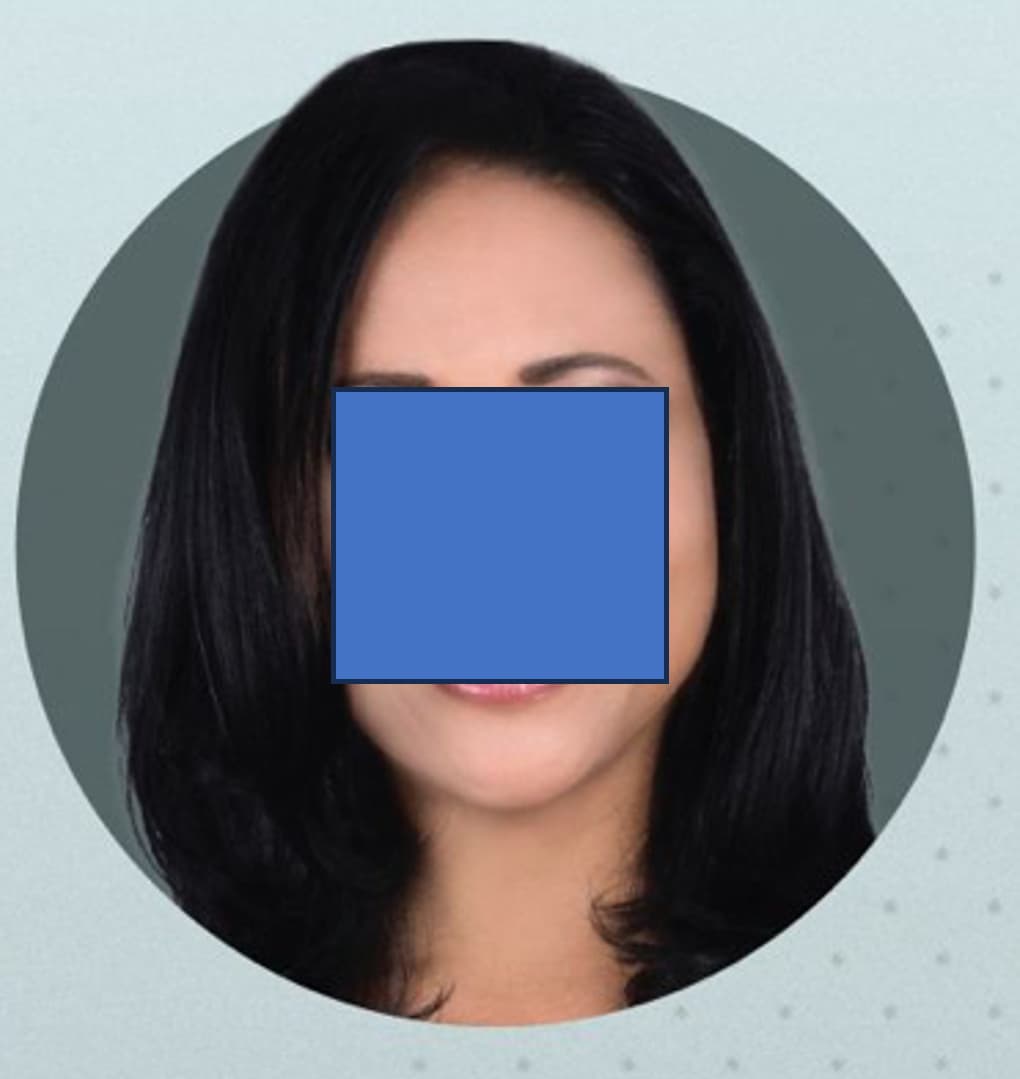 (face covered because it's a real person).
Thank you!