I love logo design if you do to reply with the word yes
Can I ask how old you are? This seems like a juvenile question to ask a forum full of seasoned professionals

I'm reminded of Grade School - Do you like me? check yes or no.

Over the many years that I've occasionally designed logos for various entities, I'm come to dislike logo design.
This dislike isn't so much because I don't like coming up with them. Instead, I dislike the way so many clients want to get way too involved and fail to realize the logo isn't for them to fall in love with as a personification of their hopes and dreams; it's for their target audience to see and remember as part of a branding strategy.
No.
That is my simple answer. (and more words cuz the forum said my reply had too few characterssssssssssssss)
Yes, if they pay enough, plus a 50% add-on if they want to chime in.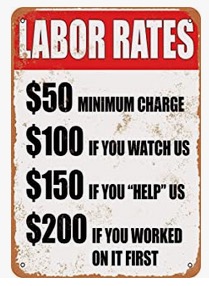 That is awesome! the sign! haha
Logo Design Love is a website and bestselling book for designers with an interest in logos and brand identity design.