I sometimes shy away from offering subjective opinions unless I'm a little more sure of myself than I am here. But since you're asking…
I tried to describe this on the first go-round, but it isn't easy without pictures. Have you considered this for the R and K?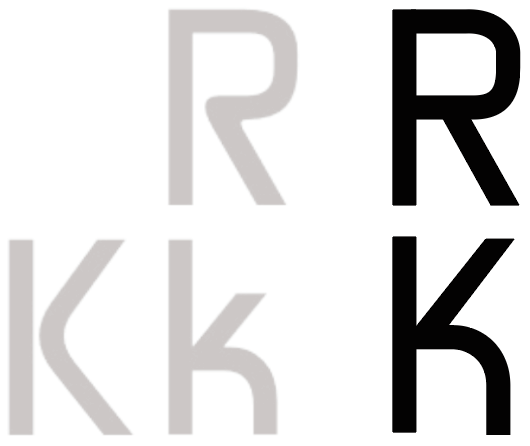 Are the figures proportional or tabular? The 4 looks a bit narrow, which might be unavoidable with tabular figures.
I'm unsure if the commas and apostrophes should have a sharp point. Have you tried squaring off their tails?
The C still looks a little bit wide to me.