So this was my first illustration for a few years. I did it about 3 months ago. I would enjoy some general cirtisim on how I could improve, other than the proportions of the helmet. The character is 'Mozzie' from
the game Tom Clancy's Rainbow Six: Siege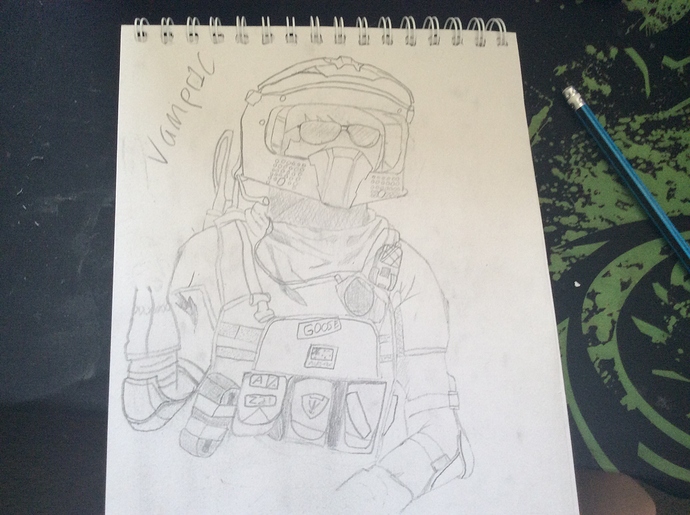 Closer to the bottom I should have taken a break because there is a lose in quality.