Hey guys! Sorry I have been absent for so long (actually had to create a new account, it was so long). I took a break from Graphic Design and opened up a few photo studios for a while. Ironically, I think this was before there was a photography forum on GDF, lol. I'm back now though, and hoping one of you might have a fix for a problem that's dogged us a bit in the past but became a big full-blown disaster this morning.
On Mac OS Mojave, using a NAS server. Every Mac computer on the network has this problem now, but no Windows computers. It has done this randomly in the past (using InDesign 2018) and was fixed by recopying the folder of affected files, but this morning (using InDesign 2020) it suddenly started doing it to seemingly all of the many jobs in each of the 150+ client folders, and resaving or copying files is simply not viable. First, when opening a file it gives an error message that "The network connection was lost for the file FileName.indd, or the file was modified by another process." InDesign will then crash, with the message, "InDesign quit unexpectedly." After re-opening Indy, the file is available as a recovery, but of course we can't just open and close InDesign multiple times just to open a file to work on.
It seems this problem has been reported many times to Adobe, and dismissed or told that they have found a solution to the problem then linking you to a KnowledgeBase link which is either missing or simply tells you that the problem is fixed without offering a solution. -_-
Here is an example of one such exchange (with an Adobe employee dismissing the problem at the end, to the annoyance of everybody else): <<Sorry, I guess I can't include links yet. 10 post requirement, I'm guessing?>>
We have done all we could do with the network including reboots, changing Apple vs SMB vs Bonjour settings, manual network address connections, and everything else.
These are the screenshots of the error dialogues that pop up. Don't blame me that it opened the first one on my other monitor which was browsing iStock…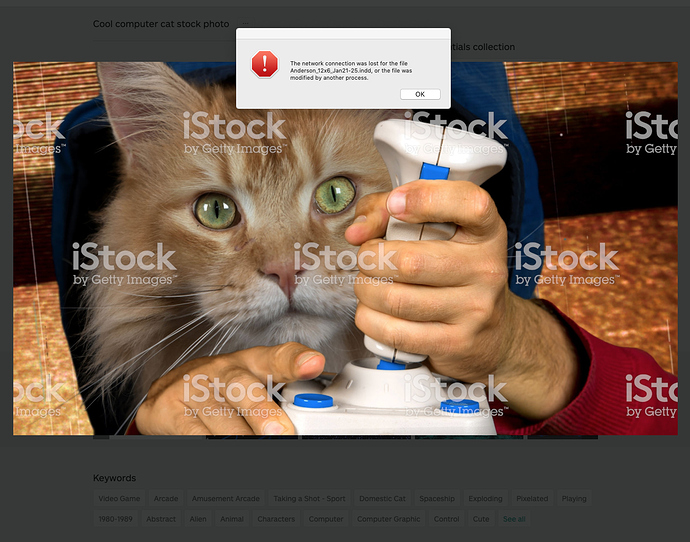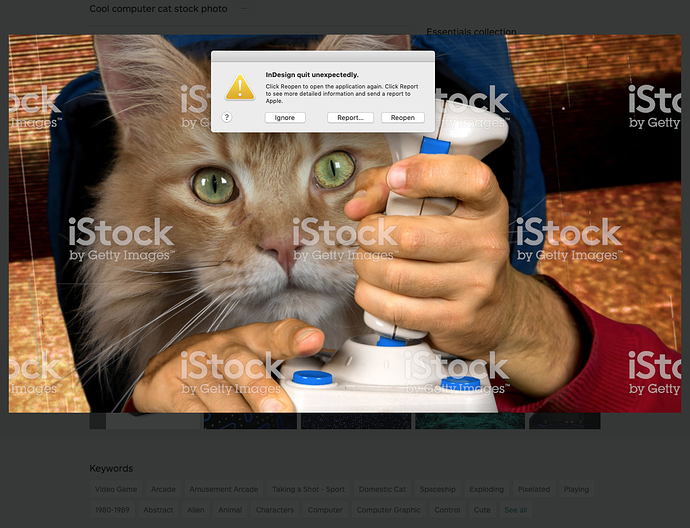 Thanks if you can give any insight to this problem!