Continued from: Part 1 and Part 2.
Bart Turkey created this card for a fitness trainer. It demonstrates what the trainer does best. Slims clients down.
A business card that is, indeed, a tiny envelope. With this was tied the message: NO DELIVERY TOO SMALL.
Renato França Personal Trainer's Define your weight business card.
Logchies Junior Window Cleaners Envelopes.
iMac business card.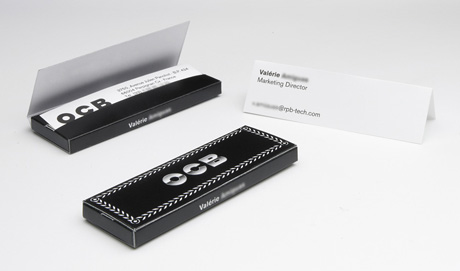 OCB rolling paper business cards demonstrate the product.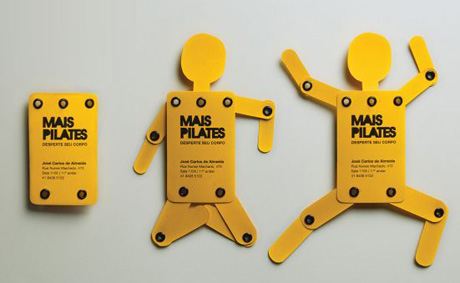 Mais Pilates Studio's "wake up your body" business card.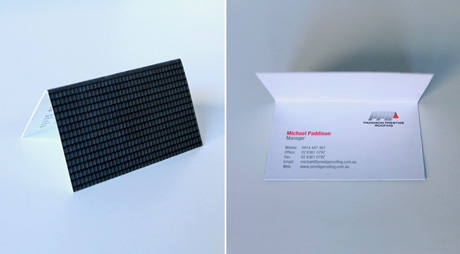 Paddison Prestige Roofing's business card can serve as a roof for a lady bug trying to avoid rain.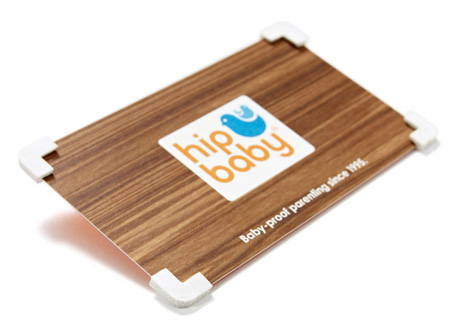 Hip Baby has a baby proof business card.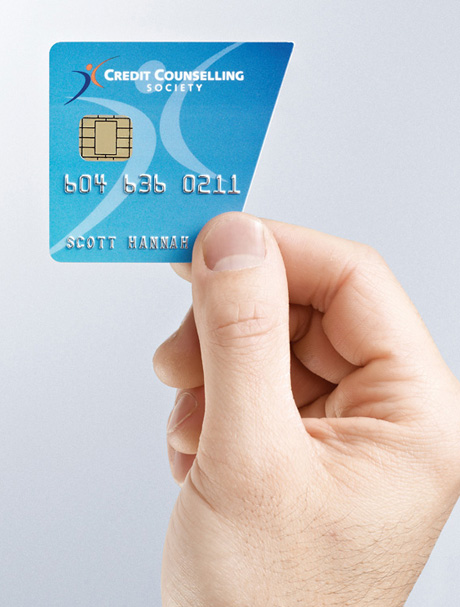 The Credit Counselling Society is a registered non-profit service based in Vancouver and their card looks like a credit card cut in half.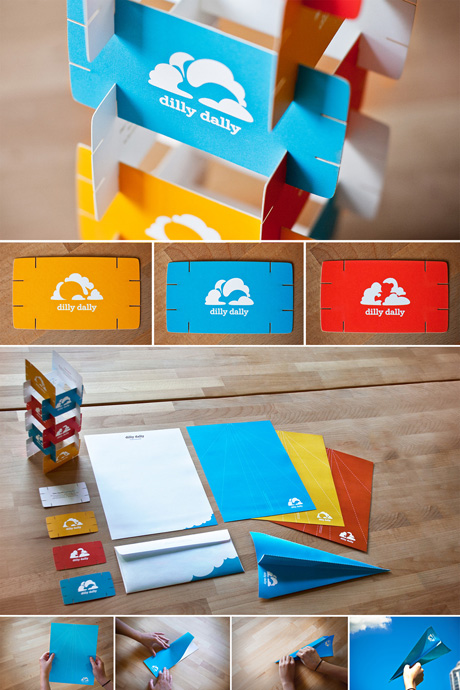 Dilly Dally is a toy store built on 'inspiring play' and igniting the imagination of children. Each component of their brand identity incorporated a sense of play, interaction and endless exploration.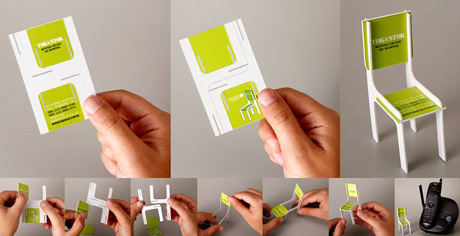 Going to a store and taking a business card is customary. Now, what you can do with it is what varies. Tok&Stok turned their business card in a entertainment. To allude to their easy to assemble furniture, the brand launched an unprecedented action that converts the business card in a little chair. To do so is very simple: just detach the parts marked and put them together. The back of the card has the logo, while the seat takes the essential information such as address and phone number.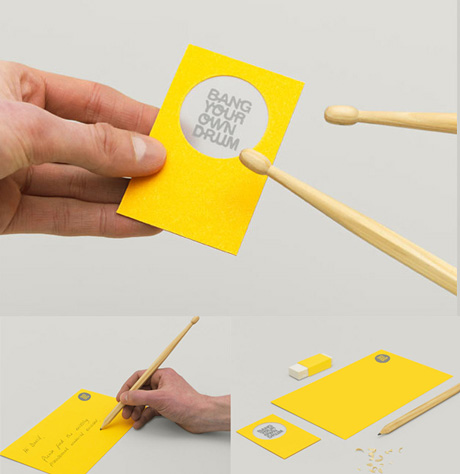 Bang Your Own Drum business card is a small drum and the drum sticks are pencils given as gifts.
Saga edible seaweed business card.
Ultimate finger challenge business card for a Mario Yamasaki MMA referee.
Iron slab business card for a personal trainer.
The "Bad idea" business card.
Engine gasket business card.