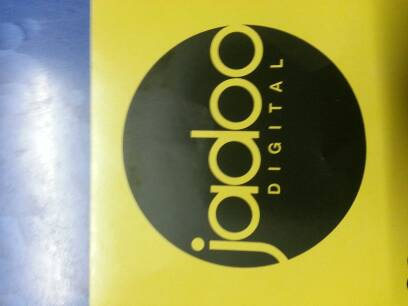 I found this on a flyer today. Since I'm exposed to such designs quite often in my country I was wondering whether I should analyze or pimp such things.
I also looked them up on the internet and here is the transparent version:

This is a logo for a company which provides digital cable tv services. "Jadoo" is a Bangla word for magic.
THANKS in advance!