Hi!
I wonder if someone here may please help me with this picture.
I do not know how to make the spirale, attach to the head so that it looks real!
I mean, so that it looks like the spirale is attached to the head.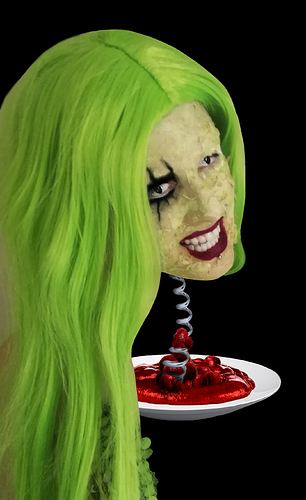 I simply can not do it, I've tried shadowing but it did not work.
Does someone have any suggestion how to fix it?
I'm also aware that this picture over all could be better, if there's other suggestions
on how to improve it I'll be happy for that too. I tried a person on fiverr, for 10usd, to fix the spirale, but she only made it completely worse. If someone can do it for me, that works to, I can pay that small help-amount in that case if wanted.
Thank you guys,
hope someone can help me out!
/ Sindra