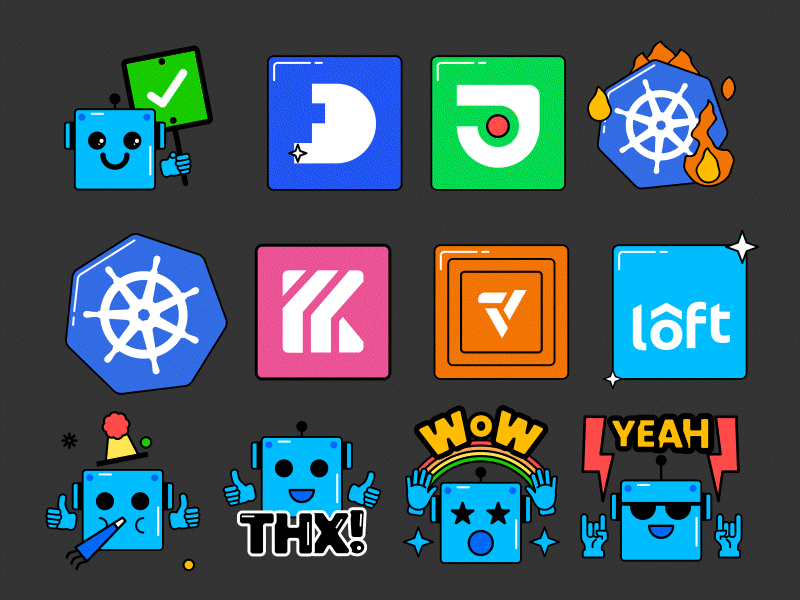 Hi everyone, I'm new here, so I will start showing something I have been working on.
I have been working on the rebranding of Loft, a digital platform for Kubernetes Self-Service and Multi-Tenancy. This project has a lot of #illustration, #digitalart, #animation, #stickers, #t-shirt, #logodesign, and lot of work. Hope you like it! Thanks for the support and sharing.
You could find me on Behance and Dribbble as @bigheadmotion
Cheers guys!