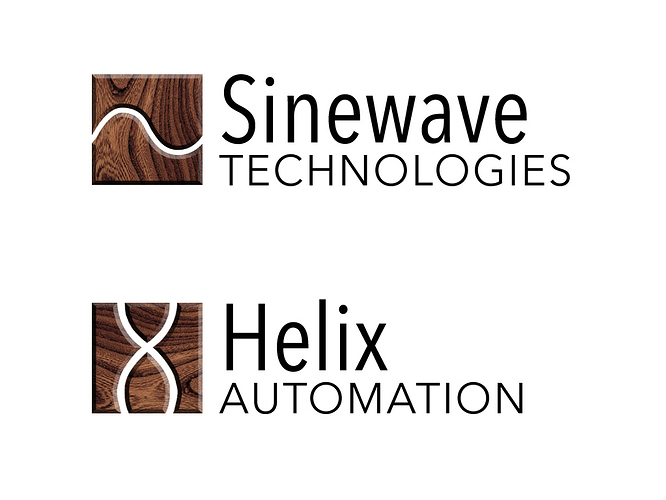 Hoping you all have a minute to tell me what you think of a logo and business name. Any and all comments, good, bad and ugly, are appreciated!
If you want, you could answer these questions:
Ignoring the words, of the two images, which do you like more and why?
Ignoring the images, which of the words do you like more?
Are there changes to either the words or the images you would like to see?
You need to know that this business operation this represents will market to and sell to construction contractors, cabinetmakers and other fine woodworkers who need fine wood components with curves that are both accurate and affordable. This operation uses computer driven robotics to create most any shape from wood quick quickly and repeatedly.