Very creative…Is this yours too?

Even before seeing PrintDriver's post, I thought it looked like you took a stick illustration of a bear and added really bad type to it. The two don't mesh at all.
There must be 10 pages of hits on that "logo" design in a reverse image search. Stock logos are a very very strange concept. Talk about brand dilution. And totally untrademarkable.
So, you are the user named Freehand_09 on Freepik and Freehand09 on Shutterstock?
Are you also this person?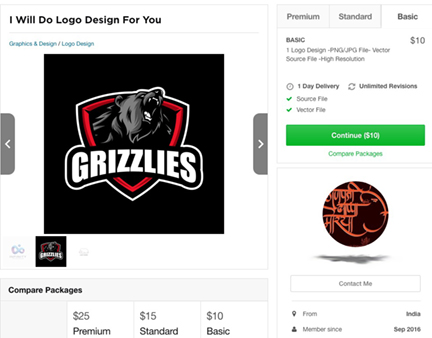 @PrintDriver brought his receipts.
Jebreen — You are going down a very dark and slippery path when you begin claiming someone else's work as your own (ex. your answer to Print Driver "Is this yours, too?" and you respond saying, "Yeah, logo me." —taking credit for work that is not yours) Even if your intention is to do nothing more than to show it to a prospective employer, seeking work, you are committing fraud. This path will get you into a pot-load of personal and financial trouble down the line.
To be honest, I don't think he understands what a logo is and he probably thinks that it means to take an existing image and edit it.