Hello


I've created a illustration/poster in spare time for training. What do you think?
IG: mattovsky.gfx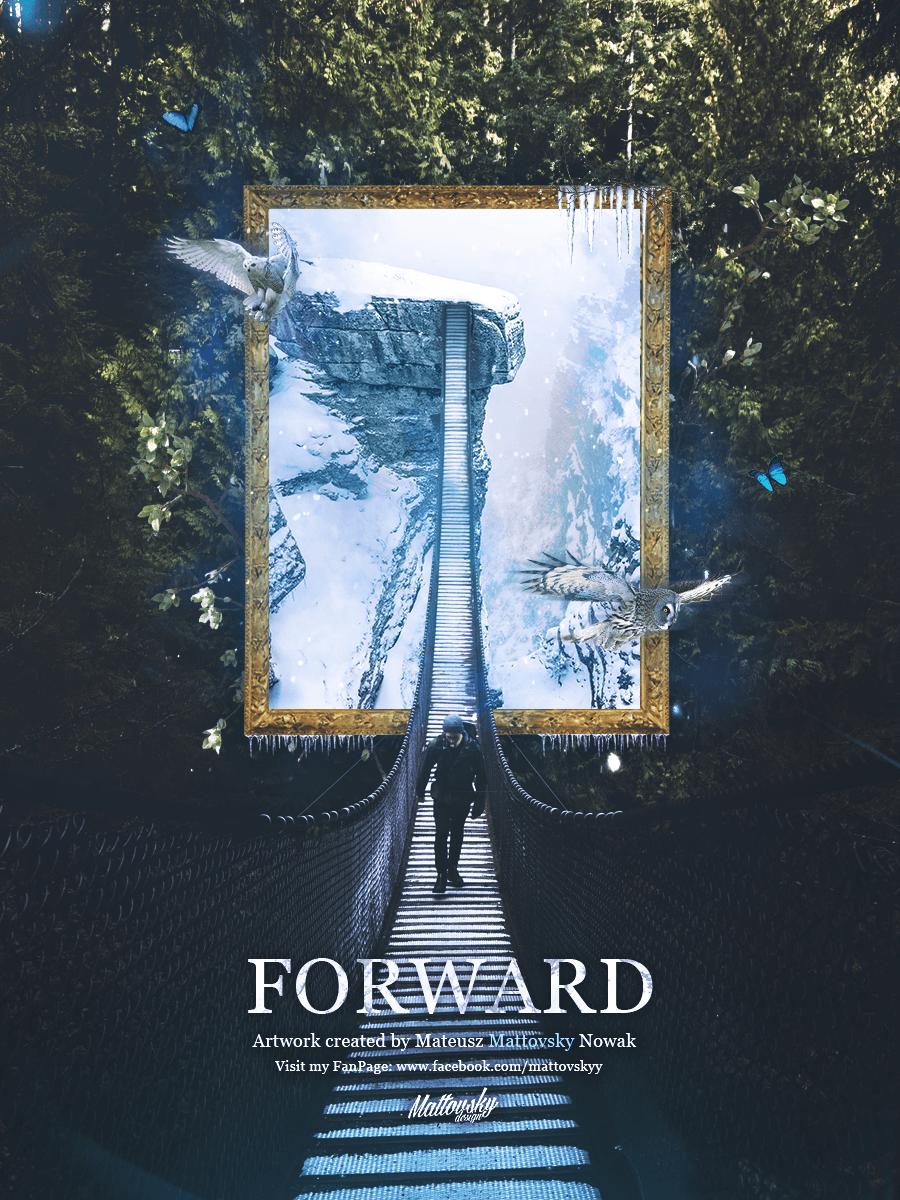 What is the purpose of the poster?
Alright, I was very confused because in your original post you said you've created this "for training," meaning that you're using this work to train others.
The problem is that this is advertisement doesn't tell me anything else about your fan page. Who are you? Are you for hire? Do you have gallery showings? What inspires you? This poster doesn't tell me a lot about you or give me a reason why I should visit the page. The caption "forward" might work for the photo, but it isn't a call to action for the viewer.
Excellent piece of work with big frame which made it so real.

Moved to Student Forum