I've decided to reach out to some Instagram account with a decent following a year ago or so. Insane Luxury had around 350k followers so I DM them.
My offer was a free logo redesign in exchange for a promotion. The promotion had gone well and I landed a few good paying gigs. I helped them look better (they are at 474k followers), made some money and we both ended up on Floyd Mayweather's Instagram account in front of his 23 million followers (7 times). Floyd took their images and post it on hi profile, while every image contains my design.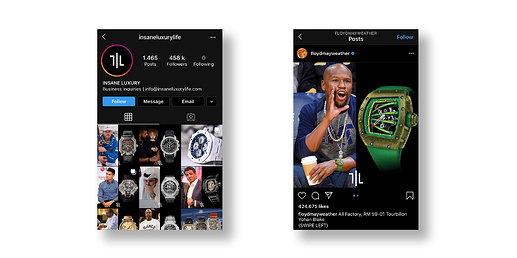 Similar thing happened with Crown prince of Johor (Malaysia). It's not much, but at least it's good story for the portfolio.
Maybe someone will find inspiration or idea in this.
Thank you.
*This is my first post, please let me know if I did anything wrong. Thanks!