Below is the new Gucci logo: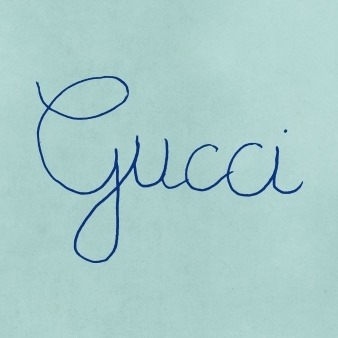 Don't believe me? Check out their verified Facebook page: https://www.facebook.com/GUCCI/

I'm calling BS on that. I can't find where they are saying a 5 year old did it … but if they are … I say el crapola.
There is NO 5 year old who can form letters like that … let alone in a cursive format. Someone is trying to make them edgy and in the news.
But. that's just my opinion

LOL

More likely Shakin Stevens done it.
By the looks of those clothes in the photo, I can now get out all of my "high water" trousers and be in style! I'll pass on the purses though.
How was the 5 year old paid for this work without violating EU Child Labour Laws?
After seeing a blurb of that fashion show, i thought of a quote from a movie: "Seabiscuit forgot how to be a horse", i think we are forgetting how to be humans.
i vote against a 5 yr old designing the logo as well