Hello there.
So I got back to digital painting.
My problem is;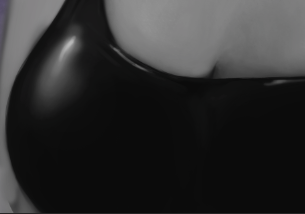 As you can see, these blacks and greys are not blended smoothly and I cannot figure out how to do it and why is that. I've tried most smooth brushes, tried to change color mode to 16bit - nothing. It's kind of weird cause I don't remember this problem from couple years back.
I think it's some technical matter but I'm not sure what it is exactly. Any idea?