Hi everyone!
So this is my first package design project where the plastics need a pantone color. I've never worked with plastic colors, so I'm not sure where to start.
The client is a friend of mine for a serious project, a skincare line that will be carried in stores. She knows what colors she wants, and we've worked those out in the RGB/CMYK space, but the manufacturer of the plastic containers/bottles is asking for PMS colors for the plastics. The two main parts I'm working with per each product is the cap and the bottle it screws on.
We've decided the cap will be off white and have come up with a couple of options for the bottle portion which will basically be a light grey in either a semi-transparent (see through) bottle or a solid opaque light grey (the same light grey just solid) as a fall back.
These are all uncoated and matt colors btw (she wants to avoid that super shiny plastic look) which the manufacturer said can be achieved for the plastics.
My question, how do I go about finding out what colors these are in PMS numbers if I have them in RGB/CMYK? How would I account for the transparency factor? What are the best Pantone color systems or tools that I should be looking at?
I've done some research and have some answers to work out with the manufacturer/printer, but was hoping to some deeper incites from someone who's been here before… Any advice would be GREATLY appreciated!
A few pics from the mood board are attached that reflect the look and colors we're shooting for (branding is kinda similar to these as well, minimal).
Thanks in advance!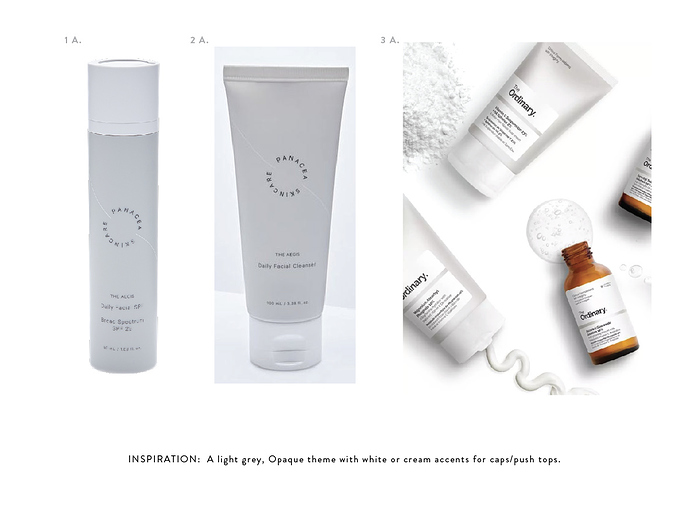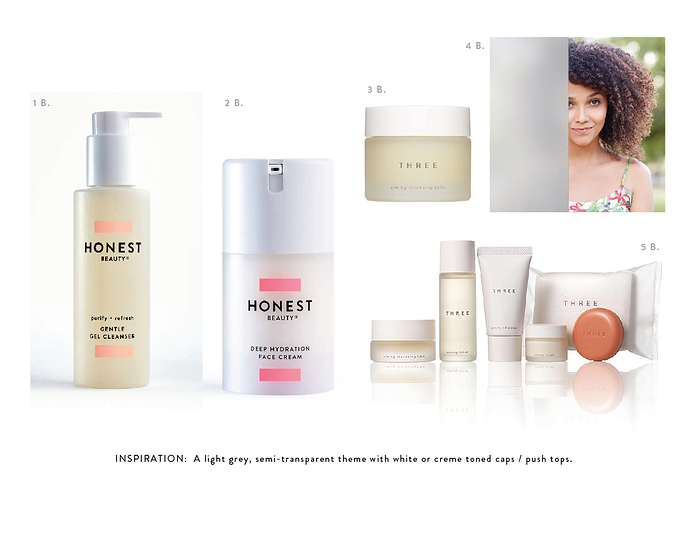 Note: the colors for the transparent look on the "Honest" bottles are a little more on the white/clear side. We're aiming for a greyer tone like 4B.