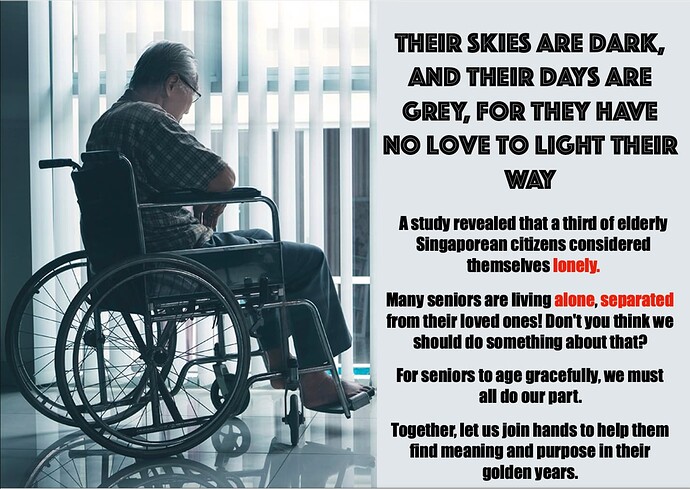 I am grade 7 and as a school project we were told to make a poster on elderly loneliness.
The rubrics for full marks are:
-Provides a meaningful call to
action that is responsive to the
advocacy cause.
-The writer's word choice is
purposeful and precise. It
reflects a keen awareness of
the persuasive purpose and
maintains a tone appropriate to
the task. Word choice strongly
contributes to the quality and
clarity of the campaign.
-The campaign uses a
sophisticated or creative
headline that creates interest
in the topic and closely relates
to the body copy.
-The writer demonstrates an excellent
command of:
sentence boundaries
capitalisation and punctuation
spelling
subject-verb agreement,
pronoun/antecedent
agreement
verb tense agreement
other grammar and usage
conventions
-Although a few minor errors may be
evident, they do not detract from the
fluency of the writing or the clarity of
the campaign.
All feedback would be greatly appreciated!