Please help me choose one of the following logos: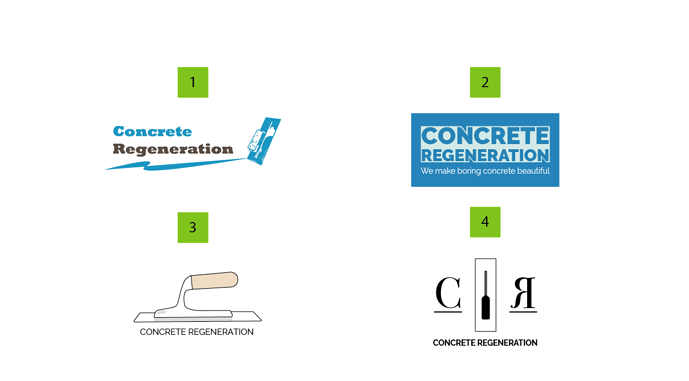 What we do is decorating concrete surfaces to give them different beautiful designs. We are not regular, concrete pouring contractors.
I designed all of the logos, so I realize they will all seem bad to most of you. Still, please help me choose the strongest one. Also, I'd greatly appreciate it if you have any quick tips regarding improving the most appropriate logo.