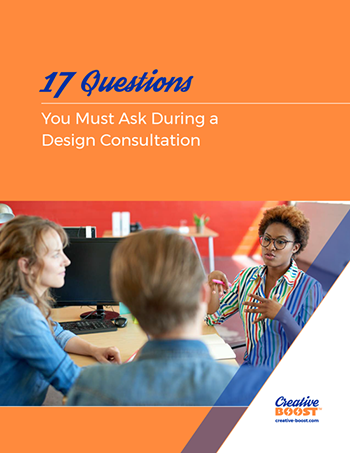 I recently created a short PDF guide to help designers understand what questions to ask during a design consultation. Most designers don't ask these questions.
Asking these questions will position you as an expert, not an order taker, because it takes the focus from the goods (i.e., a logo or brochure) to results and what they're really looking for (i.e., to look modern and professional, so they stand out from competitors and get more sales). It will also help you understand better who you are designing for and add to the value of what you deliver.
Download it here: https://creative-boost.com/wp-content/uploads/17-design-consult-questions.pdf
I'd love to hear what you think of it and if it helps you.