Before I begin I'd like to let everyone know that I do not intend to ignite any sort of discrimination. Although this might be too subtle to be excluded from the NSFW category, I'd suggest to not read out the word loudly. I've put a red ellipse around the element. Is there any graphic design term for this kind of element? Should I consider this clever? Anything else I need to take into consideration?
Here's the cover with the element pointed out: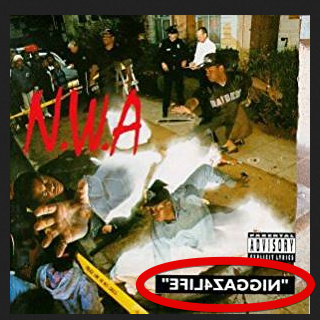 Here's the actual album cover: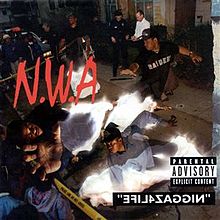 THANKS in advance!