Boston Dynamics showed their four-legged robot dog SpotMini doing a new trick. By joining and leading a small army the Robots can move heavy objects together – for example pulling a truck.

The clip shows 10 specialized Spotmini derivatives called Spotpower hauling a box truck across a parking lot — and at a one-degree incline. There was a driver behind the wheel during the demonstration, probably to prevent accidents, but the vehicle itself was in neutral.
They have been showing off their robotic skills for a while, but these are in production now and soon to hit the market.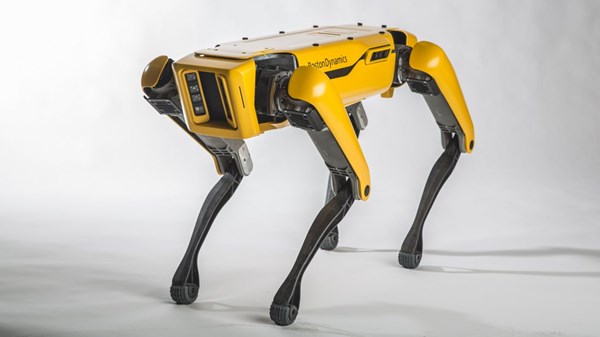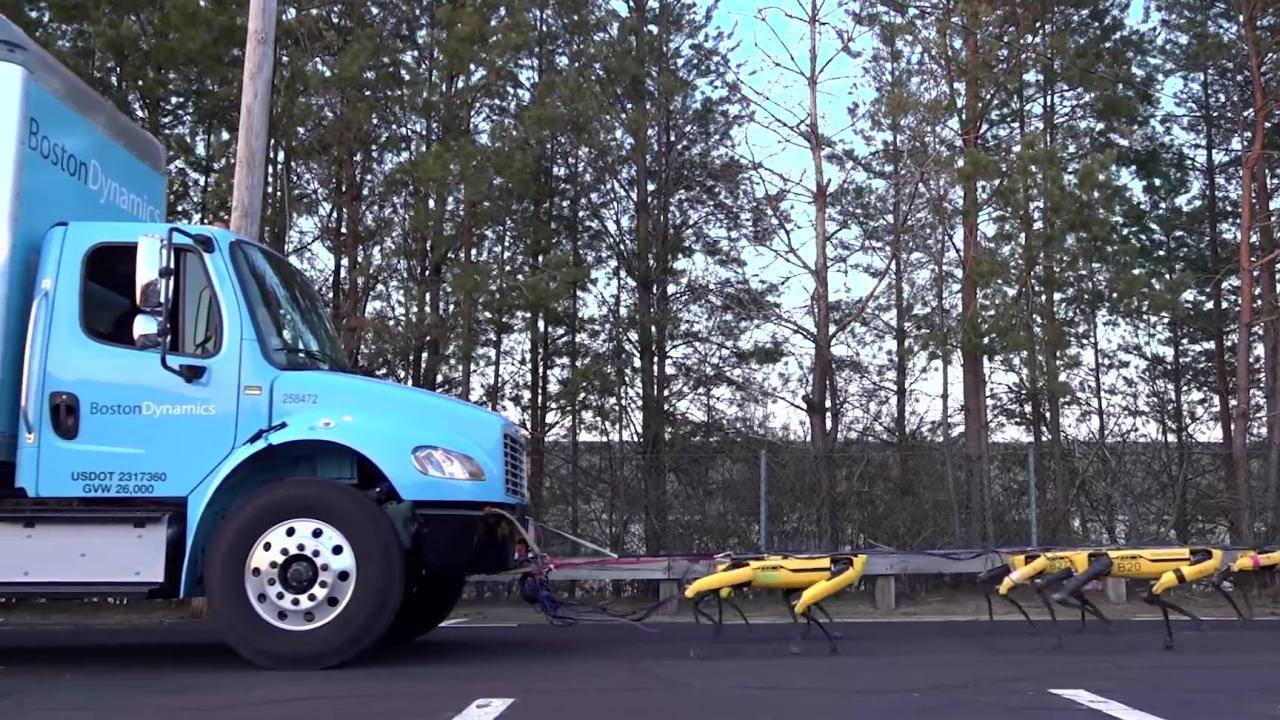 The sound is terrifying on a whole new level.