Hi Guys!
I sketched some ideas of a logo for my group of African percussion. The members are from Togo and Brazil, we play traditional rythms of West Africa and perform traditional dance as well.
Its name is "Baobab", the well known tree that has a huge trunk. It was meant to represent union, as the trunk is so wide it takes lots of people to "hug" the entire tree. We also intend to express a "fresh and contemporary" image despite performing traditional music and dance.
I seeked for inspiration on the following:
Diagonal lines inducing movement, dynamism, and representing dance.

Pan African Colors: Yellow, Red, Green, Black
First logo: Black square, diagonal white lines resembling a baobab shape, the name written in the center coloured in yellow, red and green, with the A's without their horizontal strokes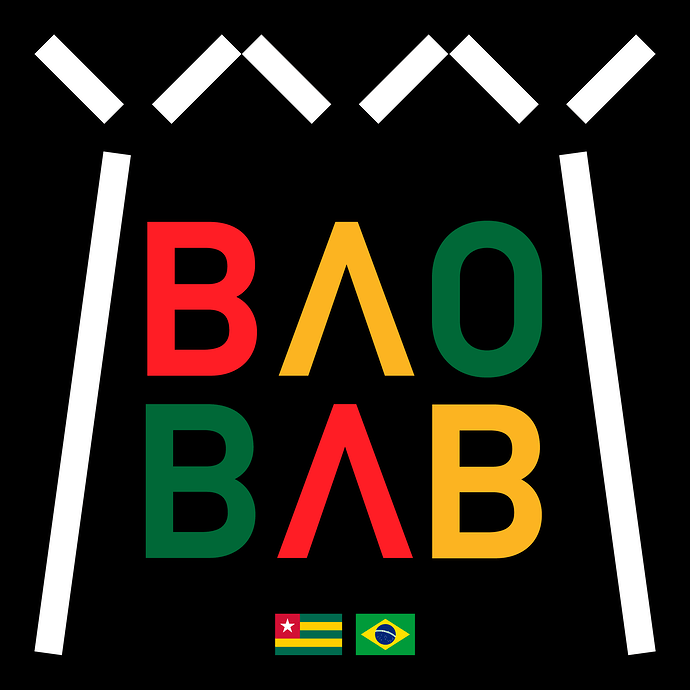 Second logo: Worked mostly on the typography, with different colors of lines and backgrounds, and shapes resembling the African fabric patterns. They are not meant to be together but appear in different colors, allowing the audience to choose their favorite at some products (like t-shirts) we sell on our concerts.