A few years back, I came across this Stockholm traffic sign in a book.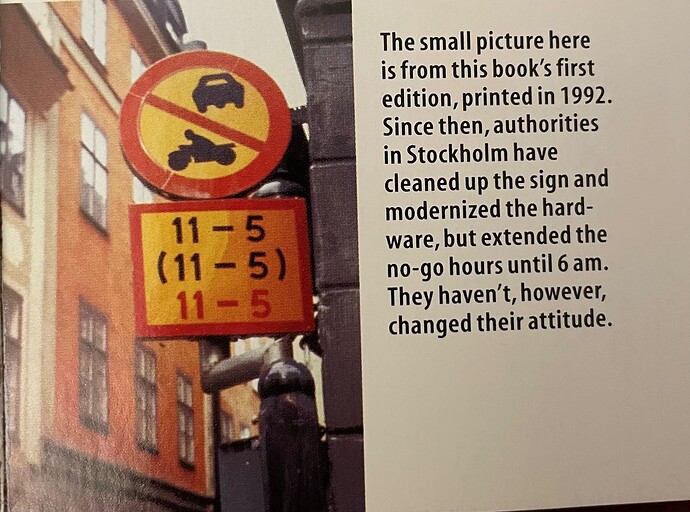 Until now, I don't quite understand what is this sign trying to indicate? Why 11-5 is repeated in black san serif, in a bracket then in red?
I couldn't totally get author's comment "they haven't changed their attitude" because of I couldn't get to the root of it T-T.
Anyone from Stockholm could help me "decipher" it? Many many thanks!!!