Hi there,
I was referred a job to create vector art of a house. It would ultimately be placed on someone's wedding invitations. I took the job.
Later, they realized they also needed someone to design the type/layout for the invites. I offered, since I do design as well as illustration. The Save the Dates were already made, and I figured I could borrow the overall design vibe from them when I went to make the formal invitations.
I'm struggling a bit, and I am frustrated because I let the client talk me into only spending 2-3 hours on this project, at $30/hr. I've been designing professionally for a handful of years, but I still have problems asking for what I am worth.
The client wants to see two versions, one with less information, less formal (light pink) and the other one more formal, with the parents names at the top (pale blue).
I am having a hard time getting it all to play nicely on the 5x7 space. The Saves the Dates have a nice hierarchy and airiness to them, and I feel like these Invite drafts are cramped and confusing.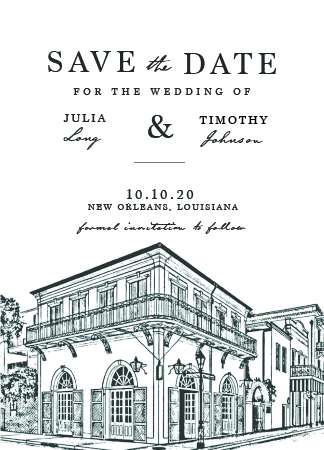 ---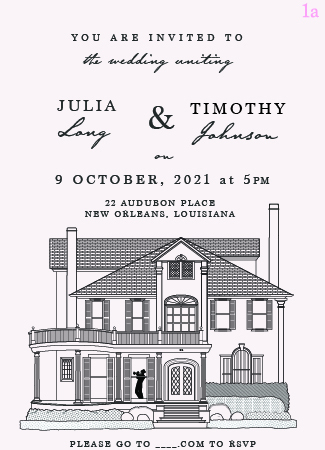 ---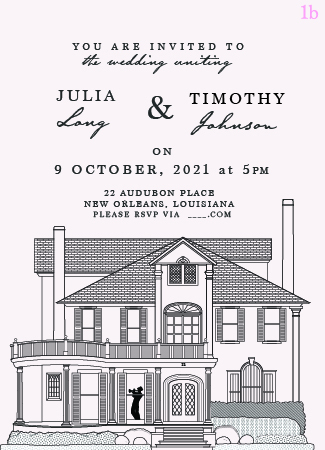 ---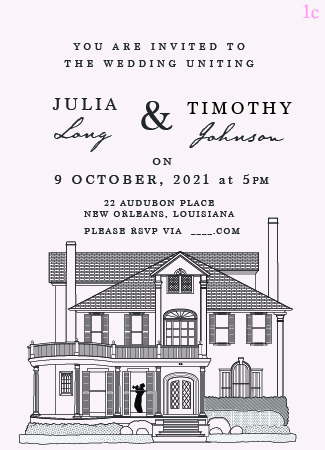 ---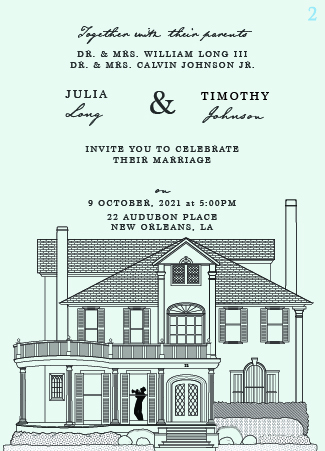 ---
Any thoughts?