My PC laptop is really old and is on it's last leg and I was wondering if I should get another PC or a MacBook Pro? I've used Windows and Mac OS for years so I am comfortable with both.
My graphic design professors are really pushing for us all to use Mac, but I have a sneaking suspicion that it's due to "tradition" or their person bias. Are there any advantages to using one over the other?
In doing some research I have come across the following reasons to use a Mac over PC:
Optics/Tradition: According to an article by Roberto Blake, a lot of people use Macs because of tradition. Digital typography and Adobe Photoshop were both born on the Mac.
Some professors have gone as far to say that clients wont take you serious if you're using a PC. Is that really a thing? Have any PC designers encountered this bias with clients?
Font Rendering: Another argument I've read is that Mac OS renders fonts better since it does it naturally which results in Windows looking sharper at the expense of not actually being a very accurate representation of the text. Is this an issue I should be concerned about? See below Windows on the left and Mac OS on the right.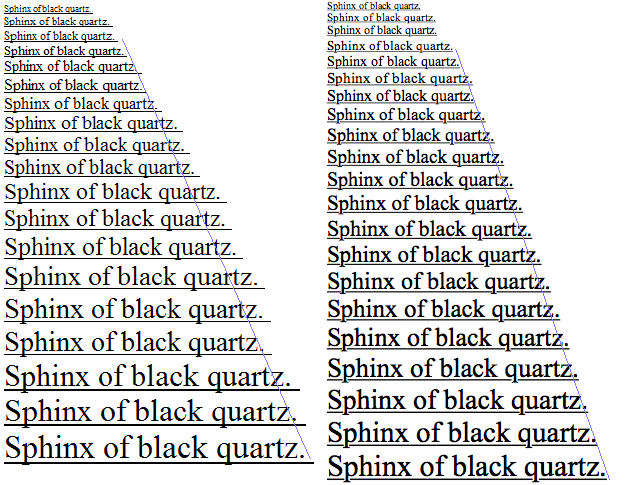 Mac OS Deliverables: While most applications are OS agnostic, sometimes clients want Mac OS only file types (ex: Final Cut Pro, Motion, etc). Have any PC designers run into this and how often?
Looking forward to everyone's feedback. Thanks.