Congratulations to the 2021 Doodle for Google National Winner, Milo Golding!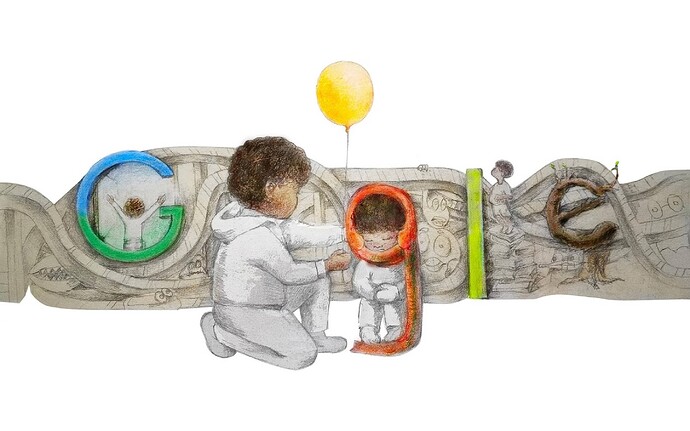 Milo is a 16 year old 11th grader from Kentucky. He won the contest this year with his Doodle titled "Finding Hope."
From Milo:
I am strong because I have hope. I once asked my father how he overcame obstacles and became who he wanted to be. He replied "Hope, hope keeps me strong." After I unexpectedly lost him at 13 due to a heart attack, it helped me overcome grief and support other children who lost loved ones.
Google is honored to award Milo with a $30,000 college scholarship and a $50,000 technology award for his school.