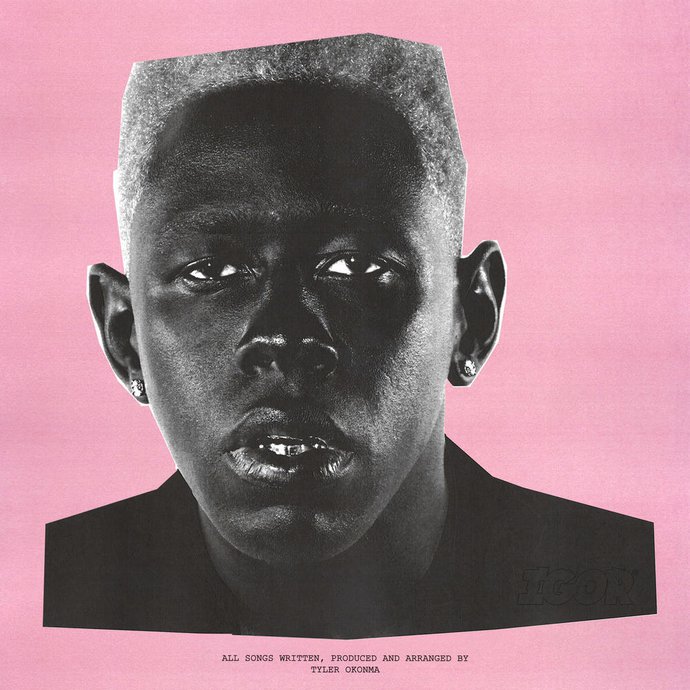 Cut and paste technique used to created the album cover by Tyler, the Creator, titled IGOR. Bold, and stands out, but forgettable.
---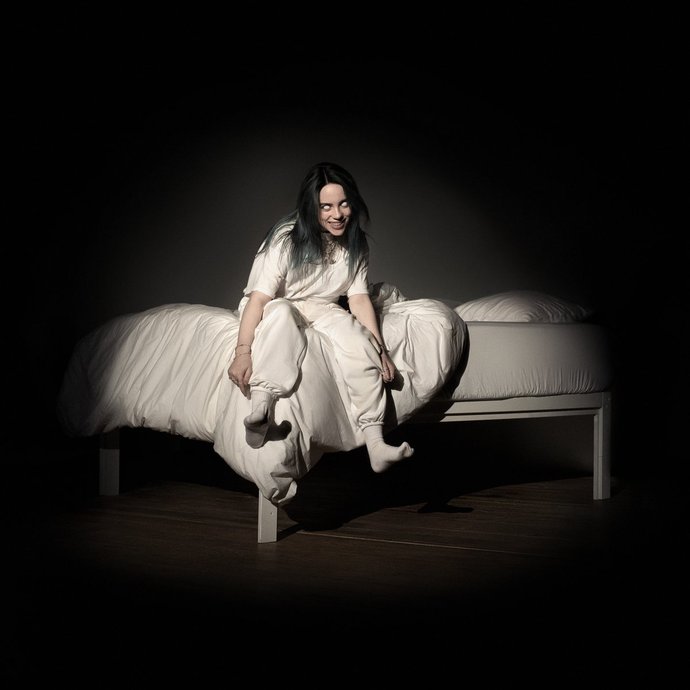 Billie Eilish's album cover for WHEN WE ALL FALL ASLEEP, WHERE DO WE GO? is appropriately crazy. The vignette effect is overdone.
---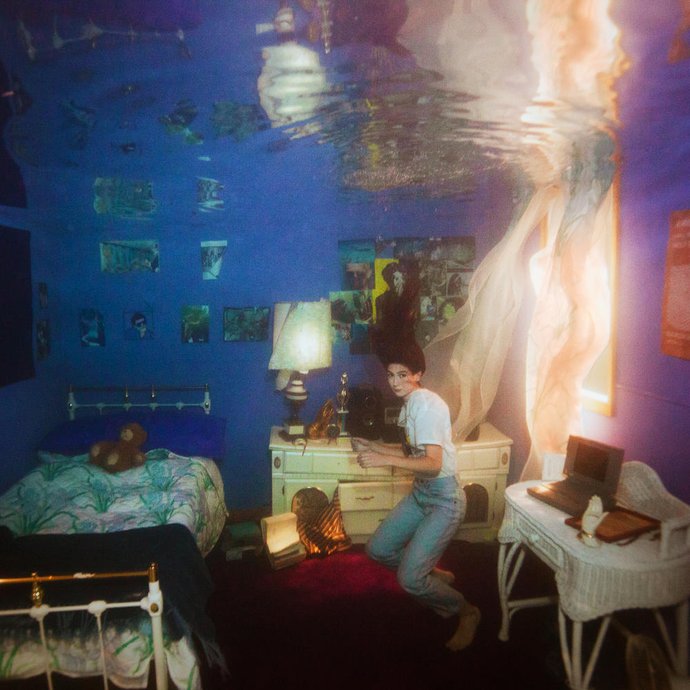 Weyes Blood's album Titanic Rising is somewhat surreal which makes it interesting. You can get lost in the details. The production quality is low, but it's probably intentional.
---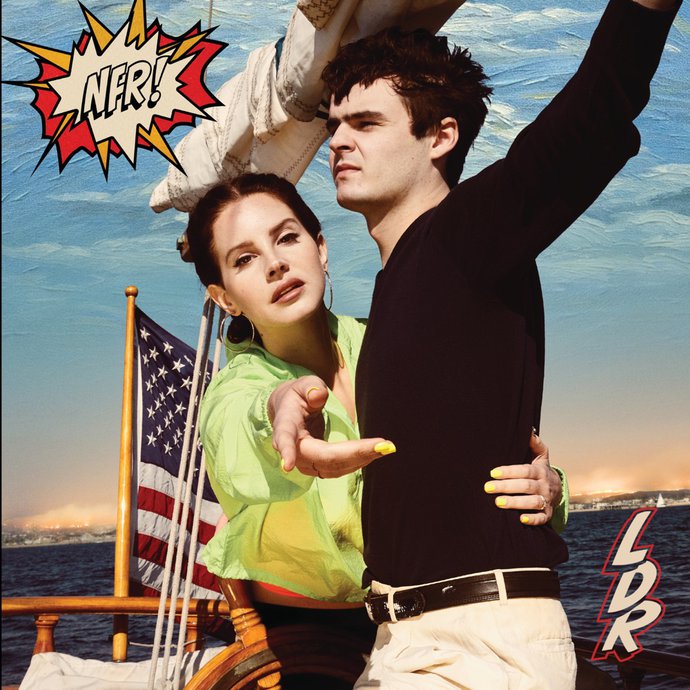 The album cover for Norman Fucking Rockwell! by Lana Del Rey feels like a confusing collage of different styles. The colors are pleasant, but the the intention or message is unclear. Never mind, her music makes up for anything that the graphics may be lacking.
---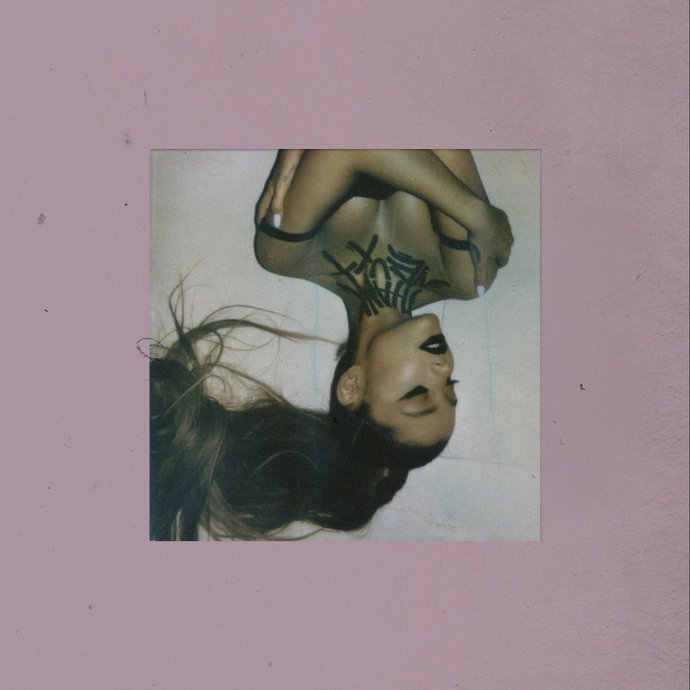 Ariana Grande's album cover for thank u, next is retro, low-fi and devoid of color. Yet, it manages to be intriguing and sexy. The brevity and artistry should be applauded.
---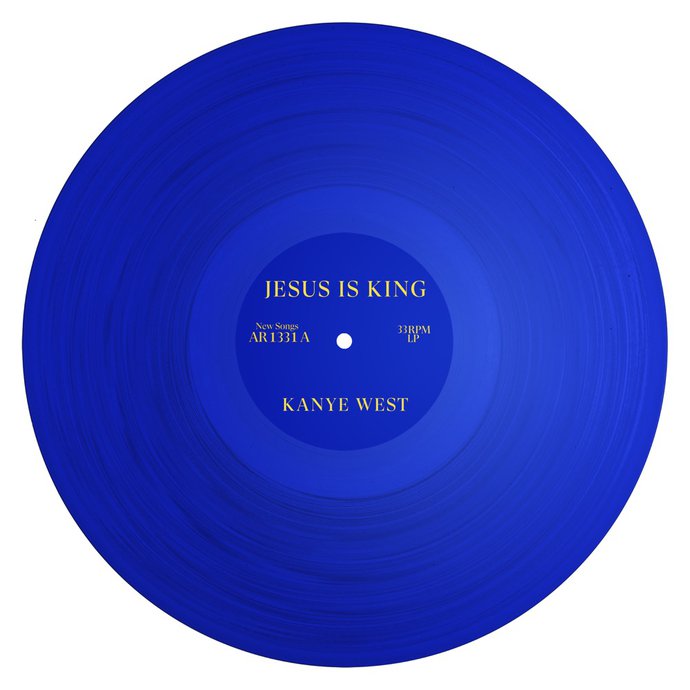 Kanye West's JESUS IS KING album cover depicts a vinyl with gold type suggesting quality and traditional musical values. The dominant blue is fresh, and the grooves are hypnotic. It's unexpectedly understated and inviting.
---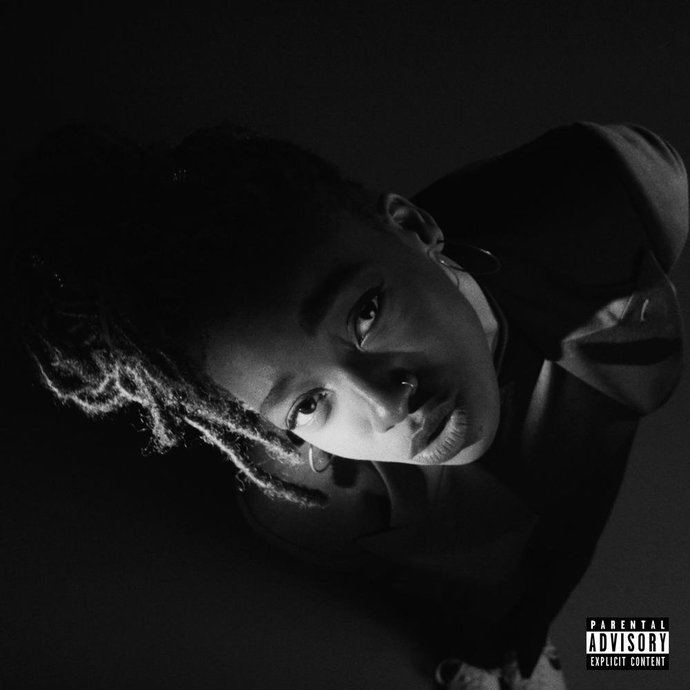 Little Simz's album GREY Area is fittingly, well, grey. The composition with the artist looking upward towards the camera doesn't feel particularly creative, but it does serve the purpose of branding the album.
---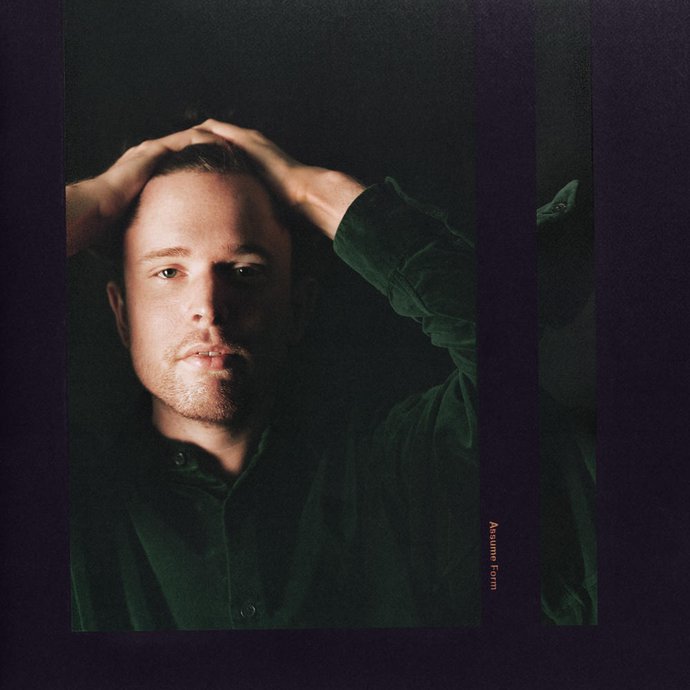 There is not much to say about James Blake's new album cover either. I'm unsure what the black vertical band and holding the understated title Assume Form and the black frame is meant to communicate. Who died?
---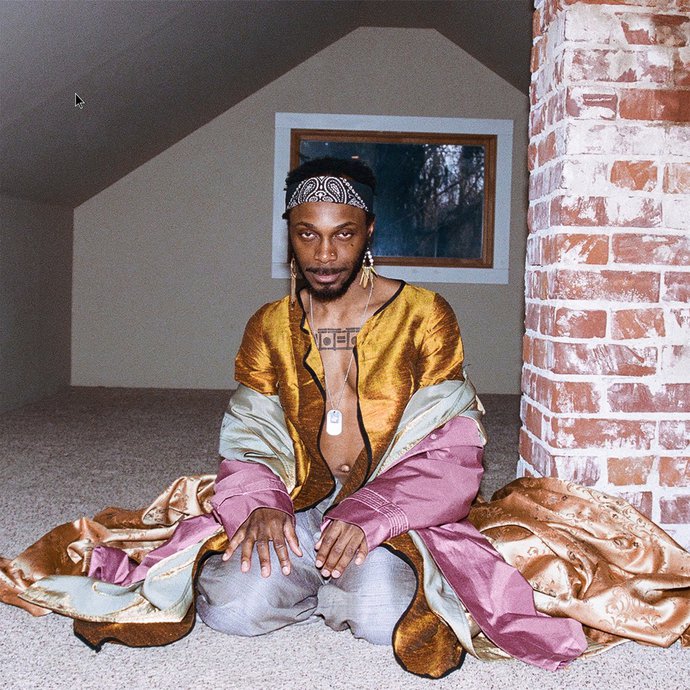 JPEGMAFIA's album All My Heroes Are Cornballs album cover features the artist sitting in a seemingly freshly renovated attic in an elaborate rope looking rather displeased. If that's not intriguing enough, look closer to the top left area. There is a computer mouse arrow pointing out some poor finish on the slanted ceiling. I hope the contractor is taking note.
---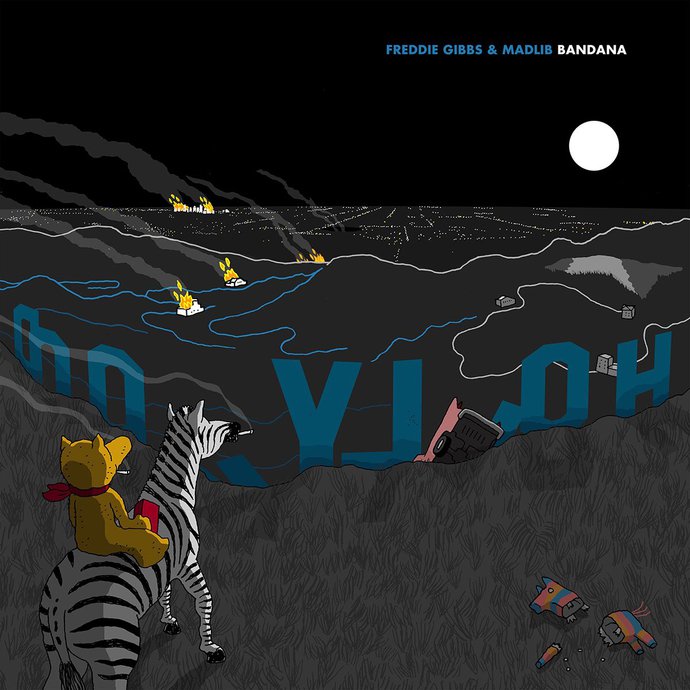 The last album cover in this top 10 list is beautiful. Bandana by Freddie Gibbs & Madlib features a naive illustration of an apocalyptic scene of LA burning seen from the vantage point of an elderly Winnie the Pooh smoking a joint, sitting on a zebra also smoking a joint, probably found in the abandoned piñata thrown away by the suicidal driver of the pink Cadillac, before driving into the Hollywood sign. Oh well, at least it's full moon tonight. Brilliantly done.