Hello
I have two questions here.
Let's say I have some interesting fonts saved on my mac under an application called Fontbook.
How do I collate and send someone a particular set of fonts?
Sometimes when I am using a software such as Adobe InDesign or Illustrator and want them all to be under one name and not the same typeface split into two.
Is there a way to customize folders so I can put all the belonging fonts into one?
Such as an example, see attached.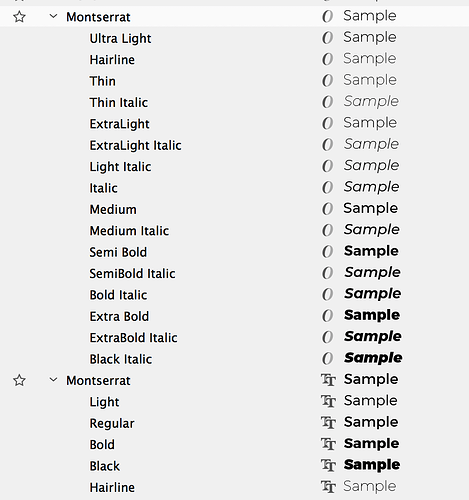 Please advise.