Hi guys, i'm a graphic design student and i got a task which i spent so much time and still can't figure it out.
Please help me to find some solution or any ideas.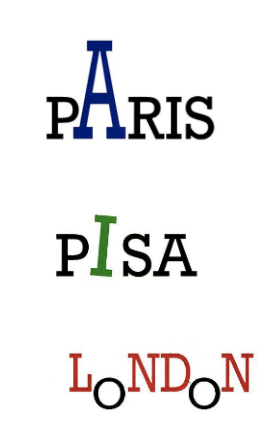 based on the next concept, i need to make it 2 with 2 of the cities below:
NEW YORK
LAS VEGAS
AMSTERDAM
TEL AVIV
MADRID
ROME
TEHERAN
TOKYO
HAVANA
CAIRO
Thanks!