This one is cracking me up. Bernie came in a very sensible outfit yesterday and I'm sure he was warmer than anyone else there.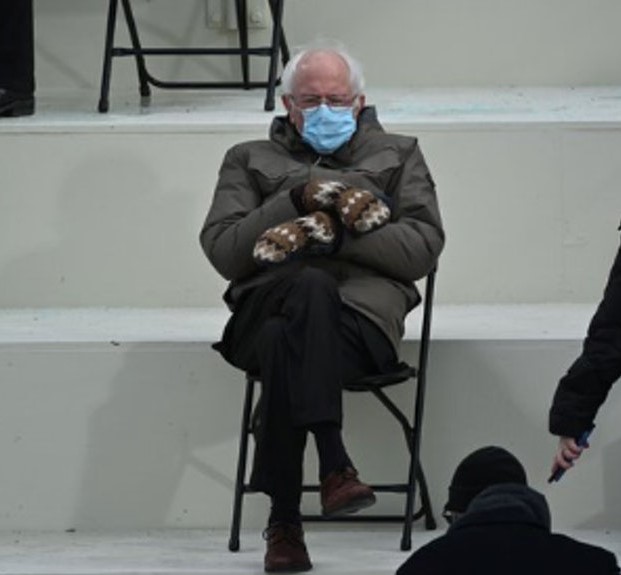 When he arrived he appeared to be carrying paperwork as though he were on his way to the Post Office

It was quite amusing without any memes … but you know the drill. Bernie was an instant meme sensation

There are already tons of versions. Here are some that I think are the best.
Enjoy!!!