I posted this over on FB, but then got to thinking it might be a fun topic here as well. Surely I can't be the only one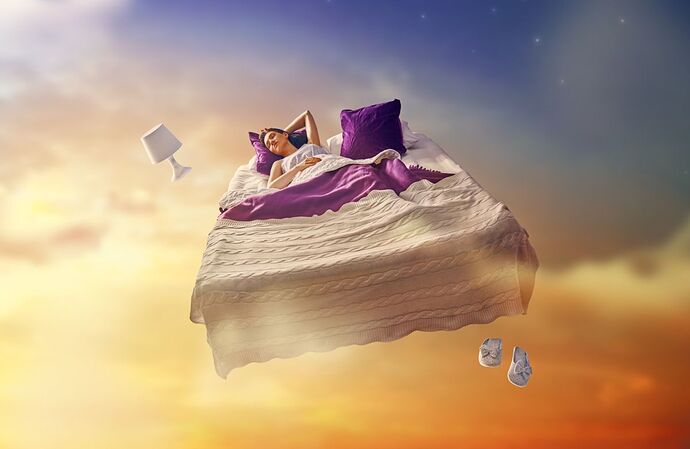 Have you ever had a dream that is so vivid, so beautiful and fantastical that you think it is real. So much so that it wakes you up to check your surroundings?
That happened to me early this morning … all I remember is thinking … nooooo, go back … go backkkk!!! Of course I could not

Now I don't even remember what it was all about just a few details. I've have these types of dreams all my life (along with recurring dreams).
I can still remember bits and pieces of most of them. Like the time all the snowbanks were made of mashed potatoes and I had to go around the neighborhood to teach people how to form them into proper peaks, to the time I had to go fishing for pasta and still remember exactly what the pasta looked like - think of a fat or puffy capital A with round legs and a blue checkerboard point

Perhaps I may just need therapy