Hey Guys - looks like I'm doing the same course as another person the forum! Now it's my turn to design a homepage for The Bag Lady. The premise is that the owner sells at markets and is looking to establish an online presence. In order for that to happen, I need to design a homepage.
I've got some questions that need answering - if you have the time I'd really appreciate it if you could look at the design and answer the questions.
Design: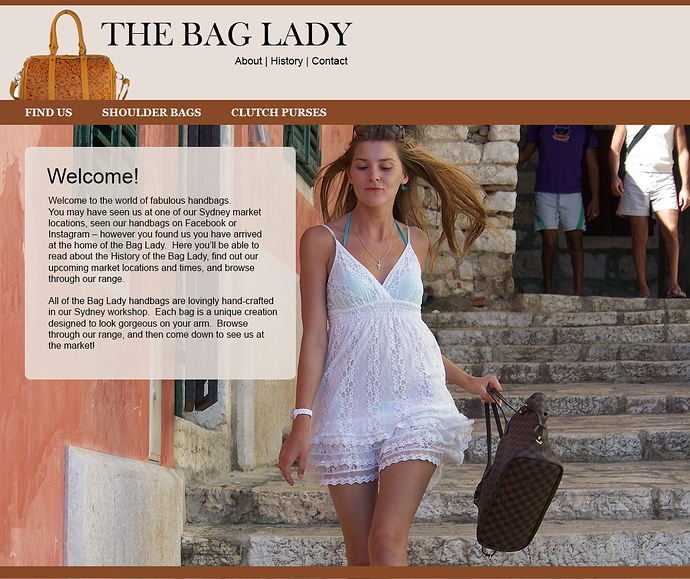 Questions:
Do you think this site would be attractive to women aged 20-55
The site aims to give you information about The Bag Lady – does it look like it would achieve that aim?
Do you like the colours? Do they say 'handbags' to you?
What don't you like about the design? What's not working for you?
If you could change something, what would it be?
Cheers!