Have been reading this article here: https://www.nickkolenda.com/color-psychology/
However am struggling

with their definitions of value and chroma/saturation.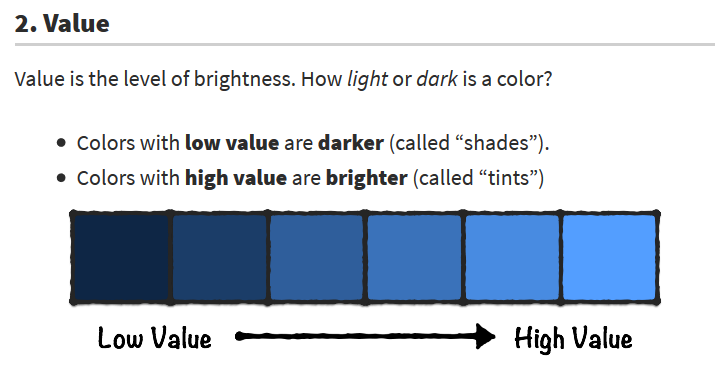 The way I see this example, as it only shows shades of a colour and what's being shown as "high value" is actually more of a hue than a tint.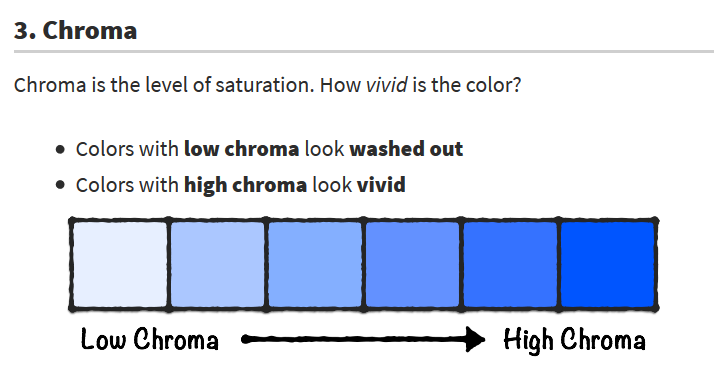 I would consider what they're showing on the example as "low chroma" as a "tint" or a high value rather than low chroma or desaturated (although I guess technically it is less saturatrated, but it's not a very good example).
Have redrawn the diagrams the way I understand they should be: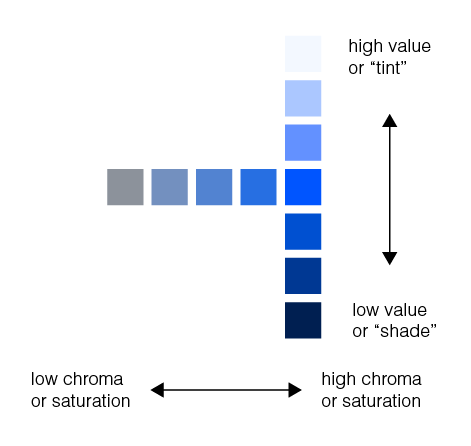 Is my understanding correct or am I missing something

?