Concept : An image to encapsulate the Fixed Camera Appreciation Society (I can't link to this, but a quick Google search should reveal us!) , a Steam Group for folks who like games like the original Resident Evils, the first Alone in the Darks, Dino Crisis etc.
Purpose or Goal : To develop a better representational image / logo than the current one - to develop an identity which can be used in videos, websites and games.
Format : Primarily digital, for website and video.
Audience : Gamers in their 20s-mid 50s of both genders, employed professionals in (probably) western countries with a high degree of computer / console / gaming literacy, probably with an interest in older videogames or games with a slightly unusual design.
Your Experience Level : I am a professional 3D modeller and Unity programmer, but while I've made a couple of logos in the past, I am basically untrained in the graphic design process of building a logo.
Nature of Job: This is a free work for the equivalent of a book club or other gathering of enthusiasts.
A recent example of a Fixed Multicam game: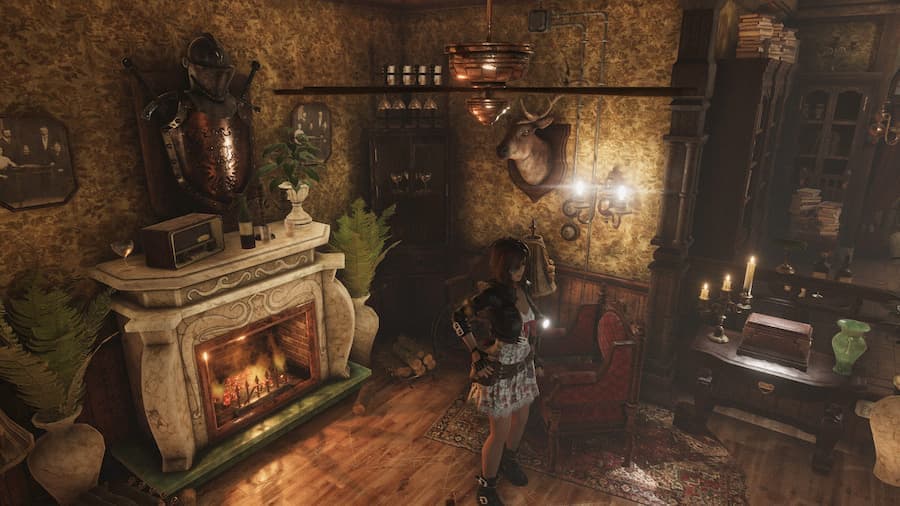 When I started the group, I threw together a basic representational image, seen here…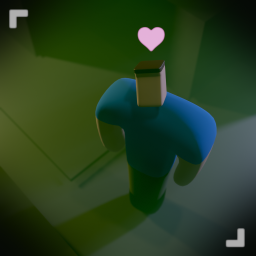 It's a fast, rough sketch, but it's served us well enough for a few months. With the group growing, I'm thinking of doing some videos for promotion - but I really need to develop a proper logo for the group.
The trick is - 'Fixed Camera Appreciation Society' is quite an abstract concept and tricky (for me, at least!) to boil down into a distinctive, clear image. I've brainstormed some related elements / imagery…
Indication image is from a camera: Lens / viewfinder / fisheye / chromatic aberration /
Representation of camera: Tripod / stand / old camera bodies /
Representation of appreciation: Heart / thumbs up / 5 stars
Representation of computer 3d: frustum / vanishing point / 3 point perspective
…but it's kinda hard to capture the essence of these games - the idea of the third person character in a composed fixed camera shot…!
I drew up a few sketches to see if I could find some new ideas…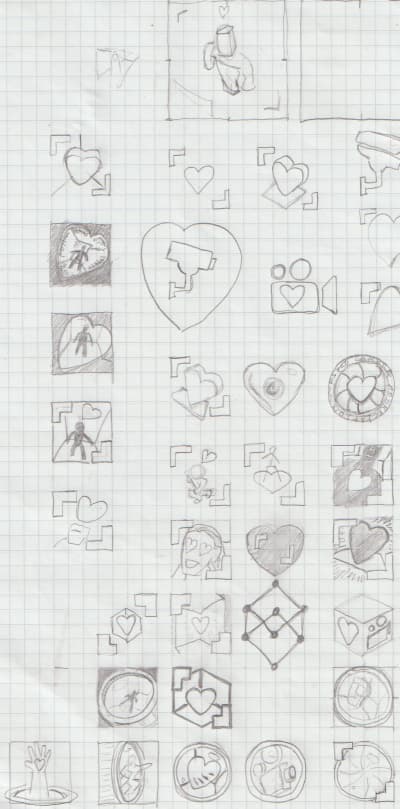 …playing around maybe with some kind of lens frame …before ultimately coming back to the original idea, with a slightly better framing and background: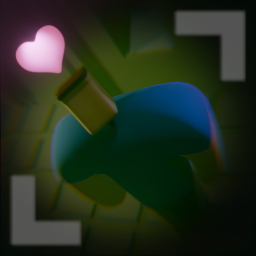 …Still not great, though. I'd love to work out some simple, clear design with a nice silhouette and clean lines. I'm a decent modeller (despite the images on this page) and it'd be nice to do something that could be animated in 2D or 3D as well.
At this stage, I think I just need a fresh set of eyes, or pokes or prods in the right direction. If you guys have any notions, please feel free to send 'em my way… =)
–Rev