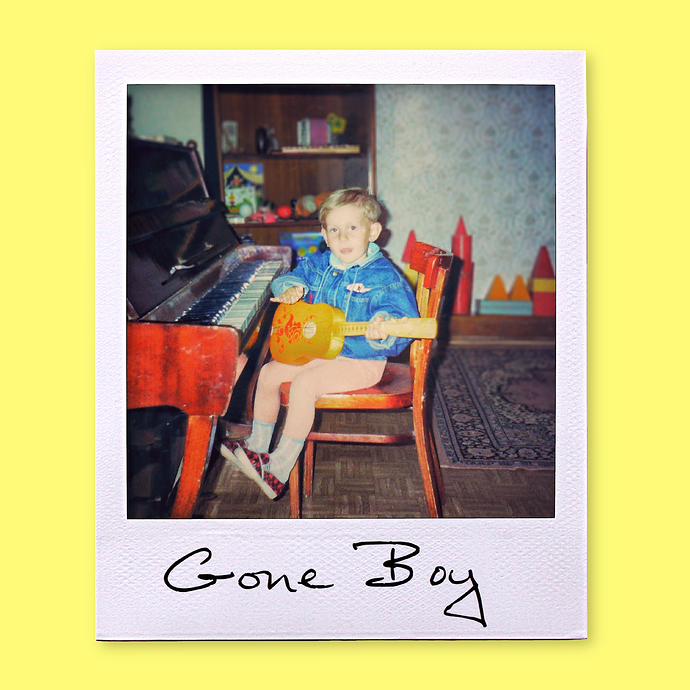 Hey guys I'm currently working on a personal music project and I made this album cover, by using a childhood picture of me and a polaroid cutout. Thematically it fits well, as I use a lot of guitar and some keyboard in my songs, aswell as being about me and my childhood and I just like the nostalgic look.
But I'm not sure about the yellow background as it is kinda bland. On the other hand it puts the focus on the picture itself and it grabs attention because of the color. What do you think?
And would you change something with the script? I'm trying to make it as realistic as possible and I'm not sure if a marker would look like this on a papery surface like that polaroid cutout.
Maybe you also have some opinions aesthetically, so just go ahead and say what you felt the first time you saw it. Thanks in advance!
P.S. I would describe the music style as indie/alternative/pop/funk/hiphop if it helps you.