So my school holds a contest every year for the next agenda cover, and this year I figured I would try my shot at it.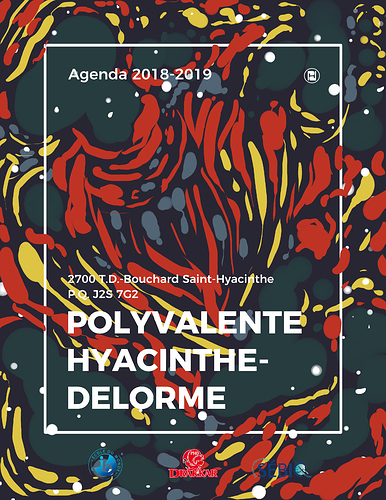 So first thing, I wanted to somehow fit art into the cover, because art is pretty. I instantly thought of watermarbling (like the old victorian book covers, y'know?) but since I don't have materials to do that, I made a similar effect digitally. The colors printed a bit darker than I expected, but I have no skill in printing stuff, it's hard to find good(and free) classes on that on the internet.
Note: I had to put the logos in, which kind of broke my design at first, but it looks good enough in the end.
Anyway, I thank you in advance for taking time to critique me!