A guy I know knows a guy that has a barber shop.
He has a neon logo that I have to use so keep that in mind. They just opened in a midrange type of town…not exactly a pricey area. They do pretty decent work and a lot of modern styles and typical barber work. He employes people ages 26 to mid 30s. While clients around that age and younger.
They want a brochure. I haven't made a brochure in…3 years. So its been awhile and took a bit longer. Might mess around and put their tag line in a ribbon

I used 3 pantone colors, 1 Adobe stock image. A photo of a chair (photographed on the edge of the photo so it wasn't able to be centered) they posted on insta and recolored that chair in photoshop. And while I'm pressed for time I decided to use more stock images of rustic barber tools. They weren't perfect so that involved some time fixing those up.
Im sitting at about 4 hours of work. The client had the type exactly laid out as he liked it. So there wasn't a lot of wiggle room.
I used Roboto Slab and Century Gothic for a modern but rustic look. Classic barber colors for the Pantone.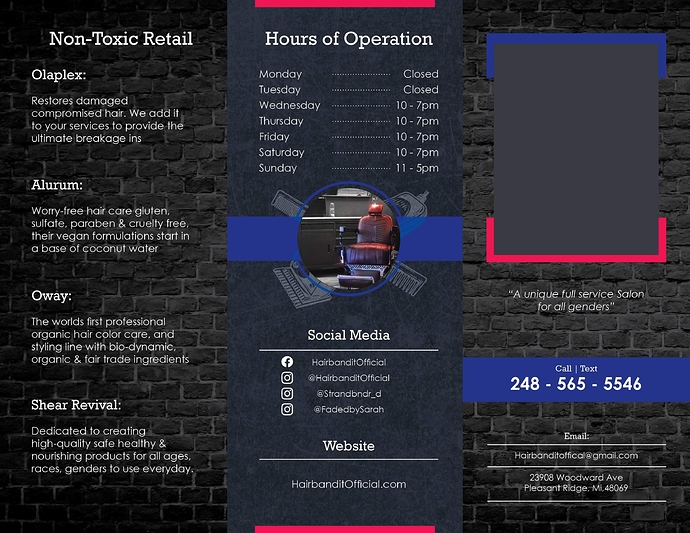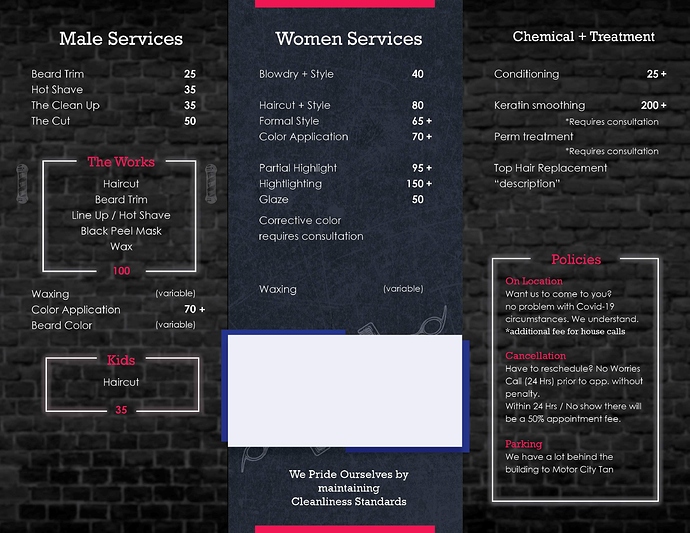 The logo I havent received yet: