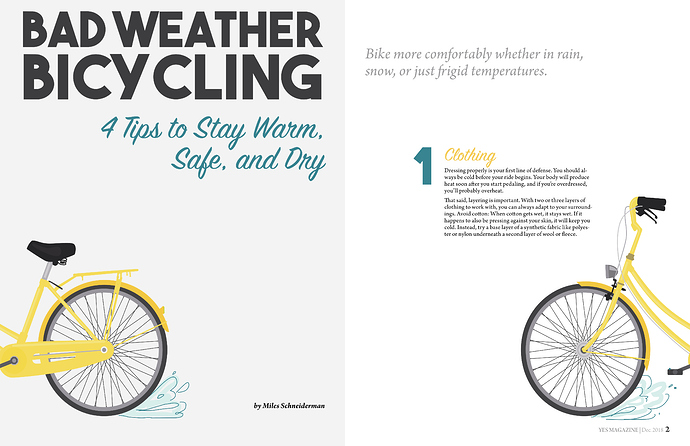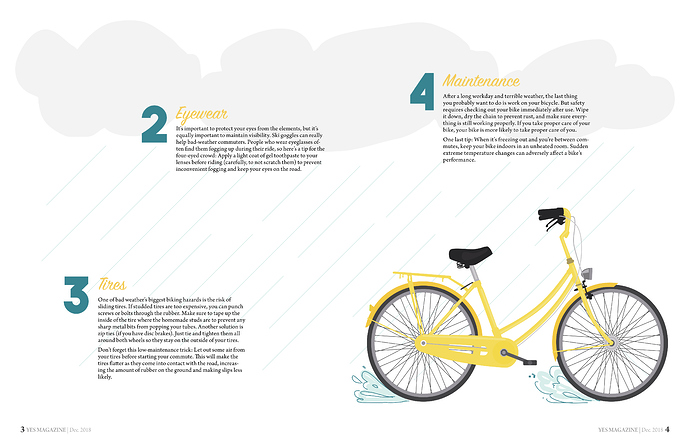 Hey guys! I'm a design student in a print publishing class (no professional or anything) and need some critique on this magazine spread assignment. Feel free to give me all the honest feedback! I'll happily take any advice that will help to improve the design.
Here's the design brief.
Message: One can still have a positive experience while riding a bike during bad weather.
Audience: College students located in an area where there is seasonal rain and snow. They live close enough to school/work that they don't need a car, but too far to walk, so their bike is their main method of transportation.
Use: Printed in an on-campus magazine.