Hi Guys - I'm working on my own company branding (not started trading properly yet) - my skills are in Web Dev, but I've recently completed a design course (you may have seen my student posts)… so I'm still finding my feet.
Anyway, my last name is Gosling, so I'm going with 'Gander' as the company name - or rather GanderCom. Like, have a gander, take a look, etc.
The logo will be used in all my media (cards, web etc) and form the basis of my marketing package.
The reason I've gone with purple is it's my signature colour (I wear a lot of purple) so for my potential clientele it'll be a good brand hook.
I started with a pretty stylised Goose with a secondary orange colour: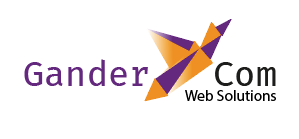 But thought I'd rather a smoother design, so came up with the following Goose and fonts. The fonts I've chosen are primarily used in programming interfaces, so I thought that might be a nice nod to my dev background… the options I've come up with are: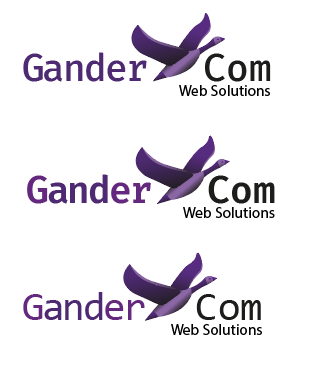 The kerning on the bottom 'Com' needs a bit of work - but overall does anyone have any feedback?
Does the goose work in the context of the words?
Do you prefer any of the fonts?
Am I heading in an okay direction?
Thanks!!