What's your favorite pie? I think I like most any type of pie. But, I saw this one and figured I would share giving nod to this special day LOL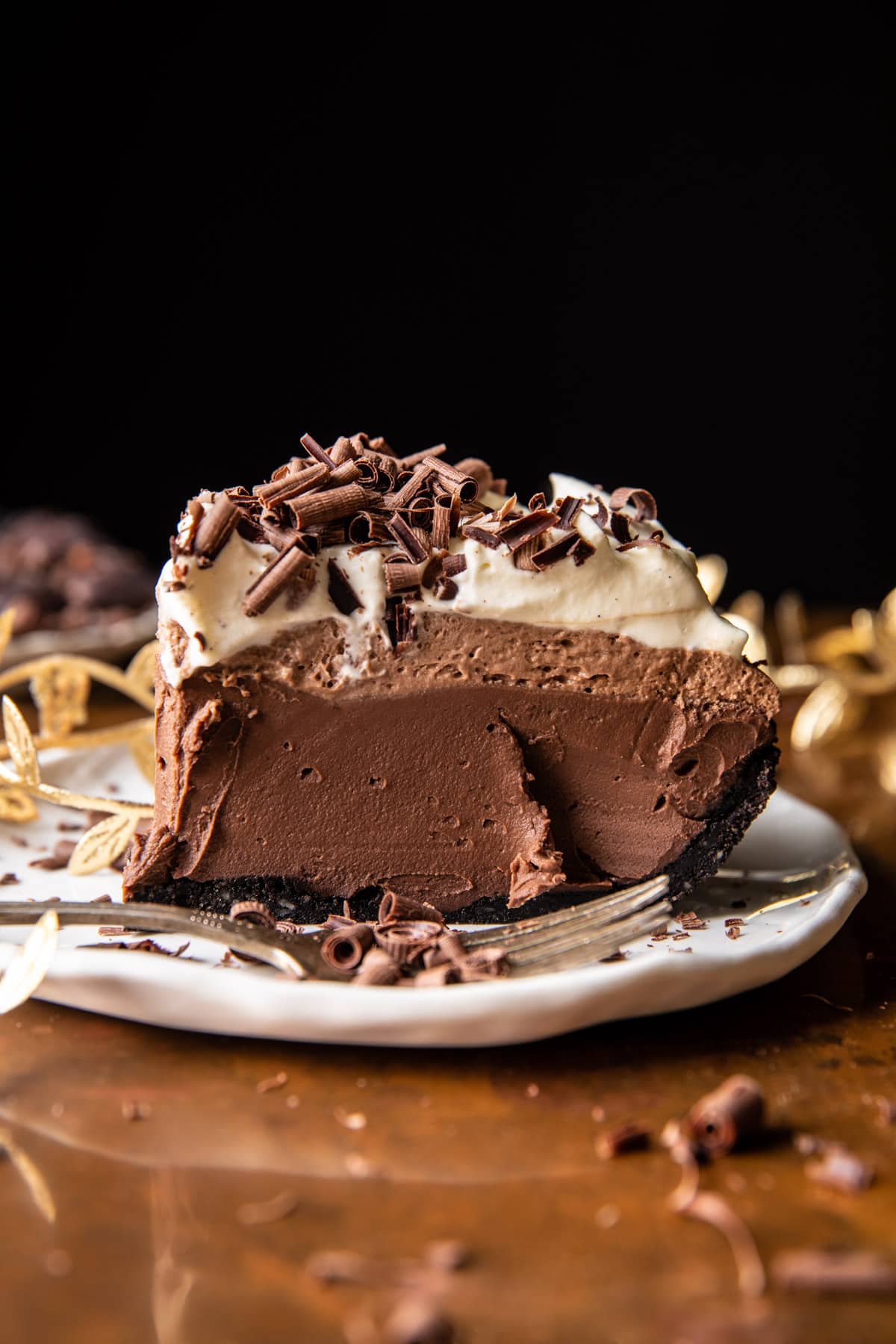 Double Chocolate Mocha Pudding Pie
INGREDIENTS
Crust
1 sleeve chocolate wafer cookies

1/2 cup toasted hazelnuts (or additional cookies)

8 tablespoons salted butter, melted
Pudding
1/3 cup cornstarch

1/4 cup, plus 2 tablespoons cocoa powder

1 tablespoon instant espresso

3 1/2 cups canned coconut milk (or 2 1/2 cups milk + 1 cup cream)

1/2 cup granulated sugar

8 ounces 70-90% dark chocolate, chopped

1 tablespoon vanilla extract

2 tablespoons salted butter

1 cup heavy cream

2 tablespoons powdered sugar

1 tablespoon Kahlúa (or brewed espresso)
Vanilla Cream
1 cup heavy cream

1 tablespoon powdered sugar

1 tablespoon vanilla extract
INSTRUCTIONS
In a food processor, pulse the cookies and nuts into fine crumbs. Add the butter and pulse until the mixture holds together when pinched. Press into the bottom of a 9-inch pie plate. Chill.

To make the pudding. In bowl, whisk together the cornstarch, 1/4 cup cocoa powder, and the espresso powder. Stir in 1 cup milk.

In a medium pot, combine the remaining 2 1/2 cups milk and the sugar over medium heat. Gently boil until the sugar dissolves, then add the chocolate milk mix. Cook, stirring continuously, until the mixture thickens and is pudding-like, 5-8 minutes. Remove from the heat and whisk in the chopped chocolate, then the vanilla and butter.

Pour the pudding into the prepared crust.

Using an electric mixer, whip the cream, cocoa powder, powdered sugar, and Kahlúa until soft peaks form. Spread the chocolate cream over the pudding. Cover the pie and chill 4 hours or up to 5 days.

When ready to serve, make the vanilla cream. Whip the cream, powdered sugar, and vanilla together until soft peaks form. Spread the cream over the pie. If desired, top with chocolate curls. Slice and enjoy!