Our weather is on an acid trip to say the least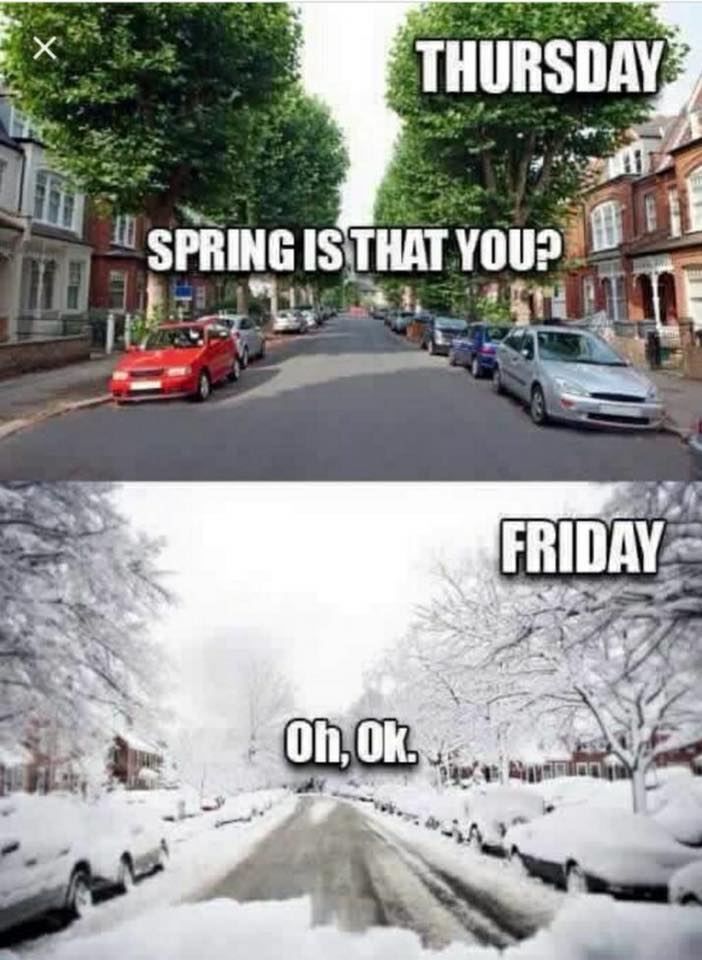 Things on the East Coast are on the brink to say the least. With that last blast of snow some places got close to 3 feet and 1000's are still without power in MA last I heard. I think everyone in NY has has power restored. It was such a wet, heavy snow it brought down trees and power lines across the region. We are just seeing most of it melting and guess what … MORE!
I don't know where folks are gonna put it all … we are due for another 17 inches!!!
Ahhhh!!!


From the Forensic Weather Guy