Hi guys.
Im designing my foodtruck wrap (its a truck with ice cream made with liquid nitrogen).
Lody Atomowe means Atomic Ice Cream in English.
Currently I have two designs that Im wondering about - but I prefer the darker one.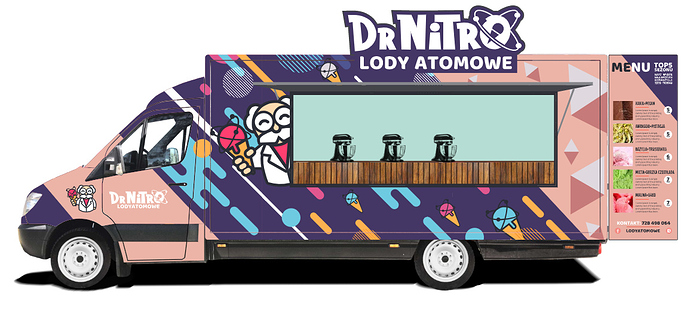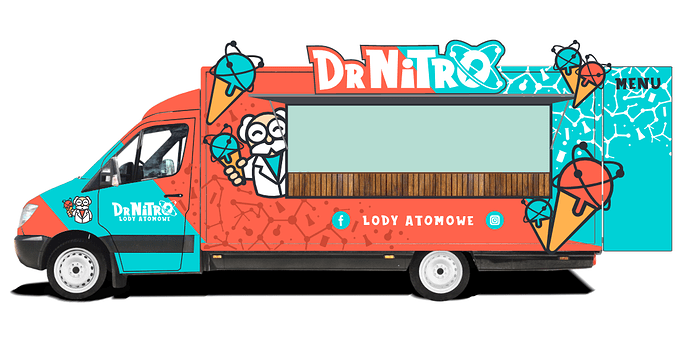 What about you? Anything I could make better?
Thanks and best regards!