Hi all,
I'm a graphic design student and I am seeking your advice and feedback regarding one of my projects.
Life Balance Calendar:
As a starting point for creating balance, happiness and success in your life, Life Balance Calendar is the perfect tool to begin your journey. Using this tool, you will be able to reflect and understand the patterns of your daily lifestyle.
The idea is to fill each empty month bottle every single day with colored sand according to how the day was spent. Each sand color represents a certain area in life (ex: Health/Fitness, Family, Career, Personal Growth & Fun). At the end of each month, you get a visualisation of how balanced your life is.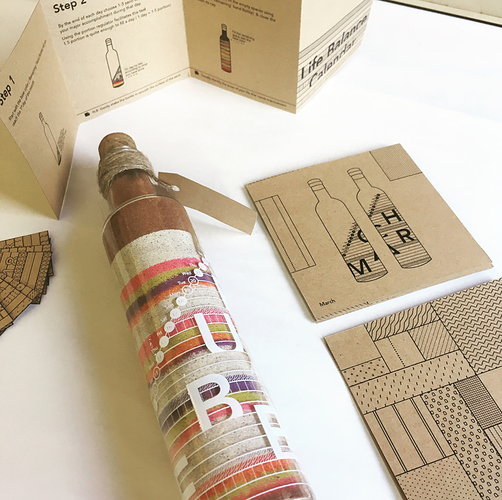 Behance Link
Thanks a lot