Hi all.
I am trying to work with these shapes to represent the initials AOD. I have spent hours playing around with the shapes over the past few days and am actually reaching a point of brain exhaustion. Its a bit of a handmade twist on bauhaus, with softened colours (forbidden combination?!)
Any thoughts on this logo, or how I could reposition the shapes, would be appreciated. I am a student, so the critique would be helpful as I study online. but I am quite determined to work with these shapes and am just tiring my brain out trying to work them! I tried working with the golden ratio and it didn't work out (wasted a good 2 hours on that) I have spent DAYS repositioning the shapes to try and get them to look balanced. Does it work? Or do you have any suggestions for a different layout or approach?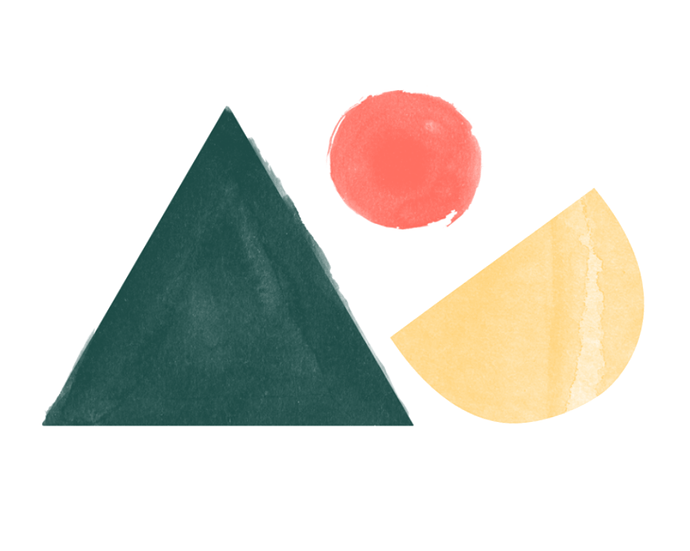 I also am aware that the D needs to be rotated up slightly to be balanced, or the circle needs to be larger.
Thank you - any thoughts GREATLY appreciated.
Side note: I may switch up the colours so they are not hugely significant yet.