Hello guys, it's me again with another logo design try.
Company: Alison Cosmetics (from 30-day logo challenge at LogoCore). Beauty company that sells vegan skincare products and cosmetics. They wanted to use colors ranging from pinks to purples (I guess mostly because the target audience for beauty products are women).
In brief was stated that previous logo was plain text and they wanted something readable when used as a profile picture (thats why I chose brandmark + type logo).
Logo: I was playin with idea of a leaves, since they produce vegan products and came up with idea of making first two letters out of leaf shape if you cut it in a half vertically and horizontaly, which creates a mark. With a font I went for something "feminine" and softer rather then strong and bold typeface.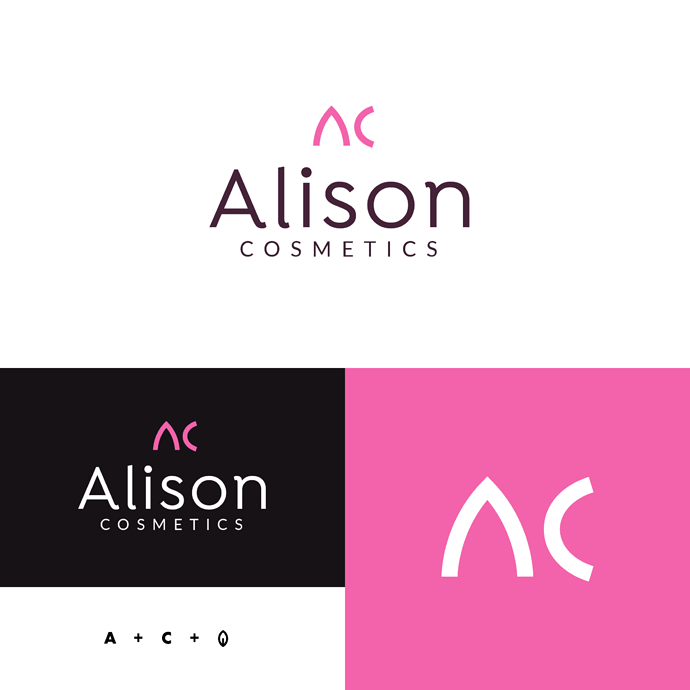 I'm looking forward for your feedback on this one.