I found a client on a website similar to upwork or fiver. Its been working out pretty well so far.
I came across the type of client who had:
worked with other designers she didnt like
found that most designers that came across her job would end up being non-responsive
and the classic: "When I got this back, I felt as if my son can do this an he's no artist"
&
"I know what I want when I see it.
Everything she was asking for is against what a traditional logo should actually be.
It had to be 3D, it had to use the welding tools as the letters, it had to have realistic colors and she was super adamant about not having a cartoony look.
I knew I was dealing with the struggle of a client. I persisted on forgetting about upfront payments and contracts because I was too bust formulating how I would do this while I was on the phone with her.
I accepted the job and said i could do what she delivered however i explained i understood why she was in a difficult position and asked her to consider a logo not using the tools to create the type but using type to be type and using the tools as an accent.
She agreed, and i told her I'll try to whip up a sample or so to show her an idea of direction I wanted to head in. I quoted her a price and she was distressed that she needed it done yesterday and I told her it could take about a week (charging her for this rush job).
This is what a previous designer gave to her, she was super unhappy about paying for this.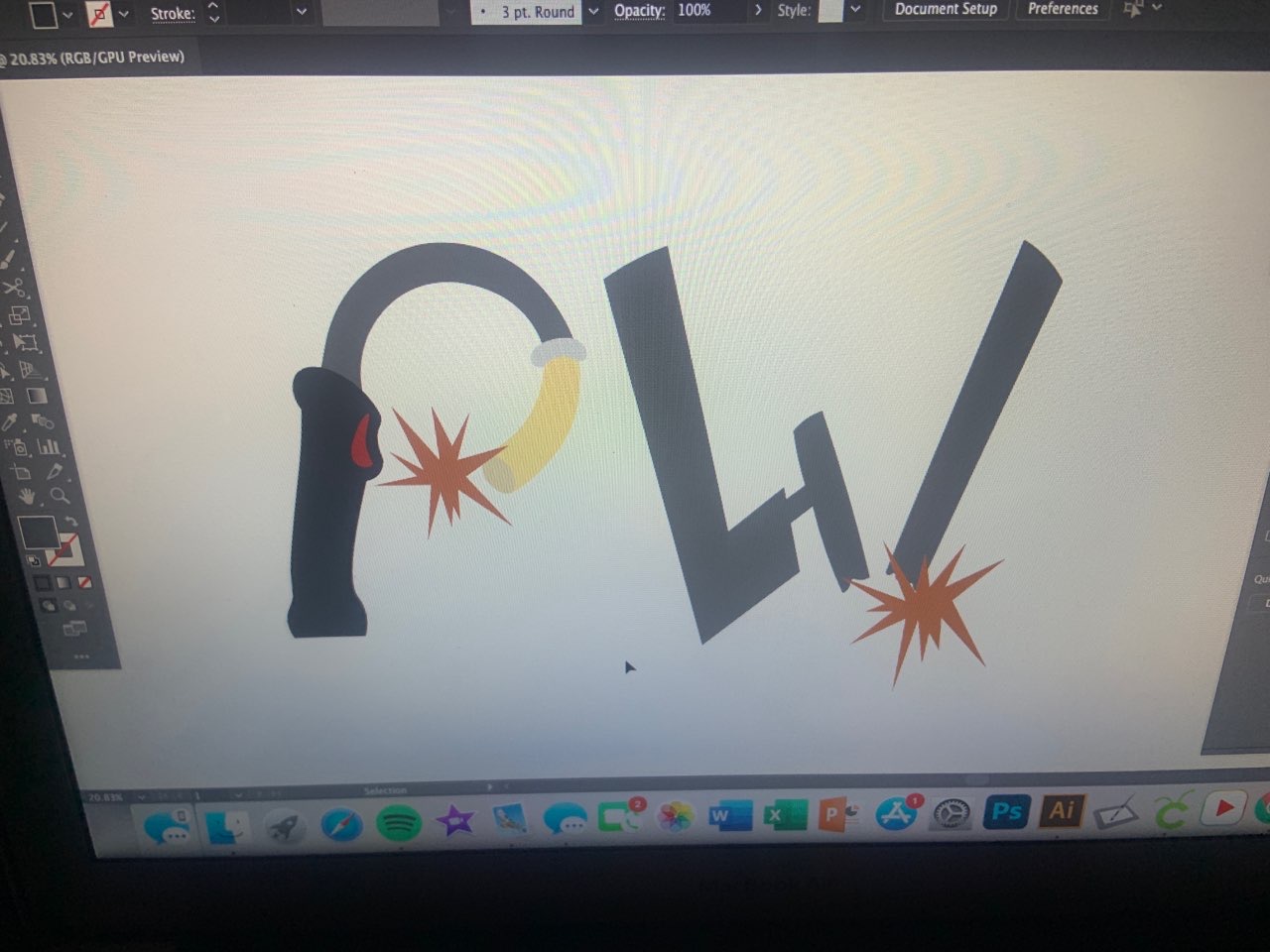 She texted me right before I send her this sample, so she never saw it. She cancelled the job due to a family emergency. I didn't treat this like a normal logo and I'm fully aware of the limitations. I refer to it as, "The Welding Badge"